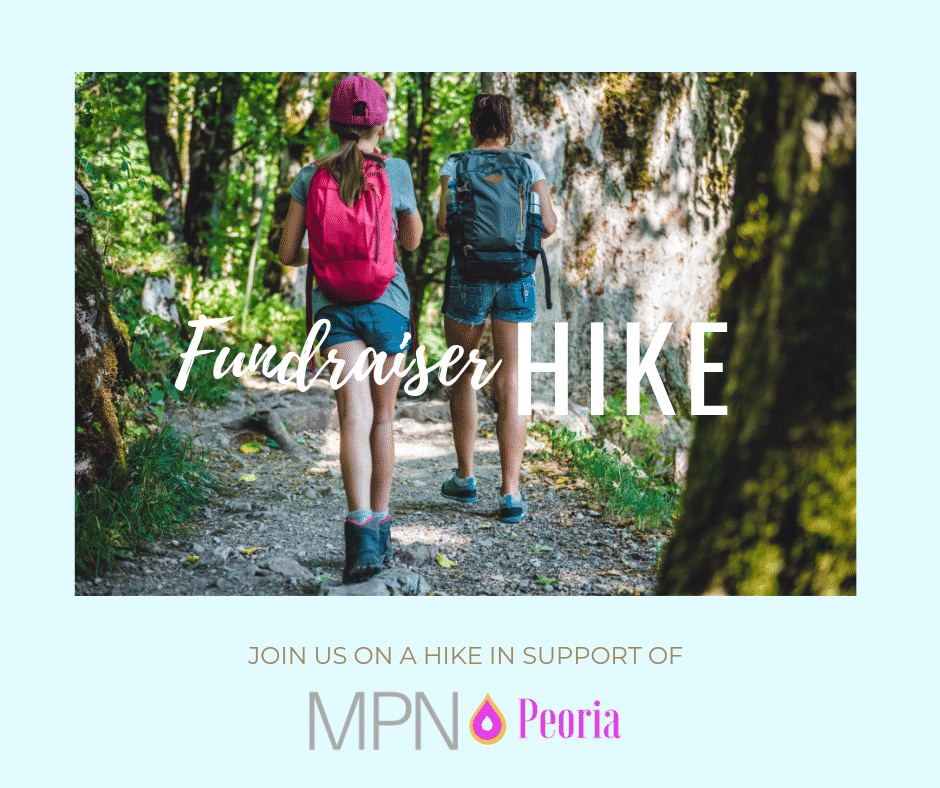 Family-Friendly Exercise with Purpose:
Did you know hiking is a great exercise that burns between 400 – 700 calories per hour and is easier on the joints than activities like running? Moreover, hiking lowers stress levels, improves mood, and enhances mental well-being!
Bonus: Hike for a cause like MPN Peoria and help raise awareness + funding to find a cure for MPNs!  Registration is open up to the day of the event.