SkinCeuticals Chemical Peels
The Aesthetic Studio at the Couri Center offers a comprehensive and customizable range of medically-exclusive epidermal procedures to improve the health and appearance of all skin types by strengthening skin structure, reducing pigmentation, smoothing skin texture, and diminishing acne. Chemical peels are essential for maintaining and restoring skin's health and appearance and work synergistically with SkinCeuticals home care to yield optimal results.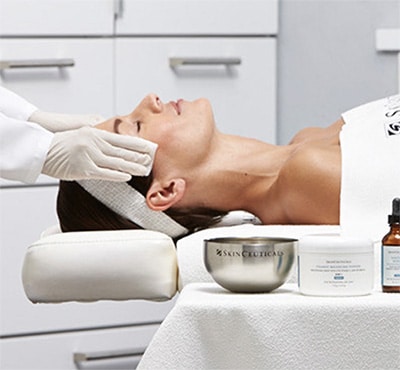 For pricing and details, schedule your complimentary consultation with our Licensed Esthetician (309)692-6838 or click below.
Advanced Corrective Peel 30-minutes
Medically exclusive peel for comprehensive texture + refinement + discoloration improvement.  Results: Reduces the appearance of stubborn discoloration+ uneven texture dullness + radiance + minimizes poor size.
Pigment Balancing Peel 30-minutes
Exfoliates the skin treating hyperpigmentation + aging skin + customized treatment mask.  Results: Accelerates cellular renewal + visibly improves hyperpigmentation + fine lines + wrinkles + dullness + firmness + post-acne discoloration.
Clear Plus Peel 30-minutes
Acne-prone + aging, uneven texture + discoloration + customized treatment mask.  Results: Thorough exfoliation improves problematic skin + uneven texture + accelerates cellular renewal + appearance of pores +hyperpigmentation +supports the skin's natural production of structural proteins.
Red Carpet Peel 30-minutes
Gently exfoliates + improves elasticity to sensitive skin + customized treatment mask. Ideal for special occasions/events–no downtime!  Results:  Helps decongest pores + enhance skin hydration + improves fine lines + wrinkles + dullness + uneven skin tone + hyperpigmentation.