Welcome to




Bio-Identical
Hormone Pellets
Increase energy, libido, and improve brain fog, hot flashes, and more.
Bio-Identical
Testosterone Pellets for Men
Treat symptoms of Low-T and improve energy, focus and libido.
Improve Intimacy
with MonaLisa Touch
Treat painful intercourse and vaginal dryness and improve your quality of life with vaginal laser technology.
Urinary Incontinence
Take control with Emsella
Emsella takes the work & time out of strengthening pelvic floor muscles.
Our goal is to provide exceptional, personalized women's health care in a warm, inviting atmosphere. As the Medical Director for over 20 years, Dr. Michele Couri, MD, FACOG, ABIHM, has designed a multi-disciplinary team to offer you the most comprehensive, researched and evidence-based approach to your health care.
Dr. Couri and her team are passionate about ensuring you have access to the most sophisticated, advanced treatment options available. In addition to traditional gynecology, we offer a variety of specialized options, including surgical, aesthetics, and integrative health programs.
Voted Best of the Best OB/GYN in 2017, 2018, 2019, and 2020, we are proud to provide Central Illinois women with a wellness-based, individualized approach to optimal health and well being during every stage of life.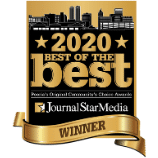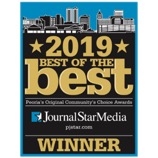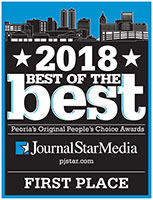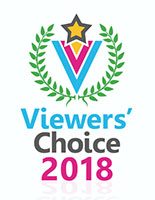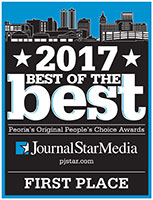 Gynecology
From essential well-woman exams to complex, personalized treatments or surgery, we provide a boutique experience for teens to women during every stage of life.
Integrative Health
Customized, comprehensive lifestyle programs: food sensitivity testing, nutritional counseling, weight loss, personal training, infrared sauna therapy, and more.
Aesthetic Studio
Love your skin again with advanced laser treatments, hair removal, dermaplaning, peels, facials, and professional skincare.
Post-Pellet Instructions
Easy care instructions for bioidentical hormone replacement therapy.
new Patient /patient Forms
New or existing patient? Forms required 24-hours prior to appointment.
Patient Portal
24/7 access to health records, managing appointments, medications, and insurance.
Conditions We Treat
We specialize in treating a variety of conditions through every stage of life.
MonaLisa Touch
for Intimacy
MonaLisa Touch™ vaginal laser therapy generates new collagen, elastin, and improves moisture.    
Painless
In-office procedure
Requires no anesthesia
No downtime
Minimal side effects
Each treatment is <5 minutes
FDA-cleared for gynecologic use
Emsella for urinary incontinence
$200 OFF thru APRIL 30, 2021.
ENJOY EXERCISING WITHOUT BLADDER LEAKS OR PADS!
Don't you hate it when you're exercising and your bladder leaks?  If you are afraid to cough, laugh, or jump during a workout, you are not alone. If you leak when you run and run, literally run, to the bathroom frequently, you probably have a urinary incontinence problem. SO MANY women who have undergone vaginal births have this problem. You are definitely not alone. Leaks can be inconvenient, annoying, and embarrassing.  We can help.