Not Just Another Skincare Company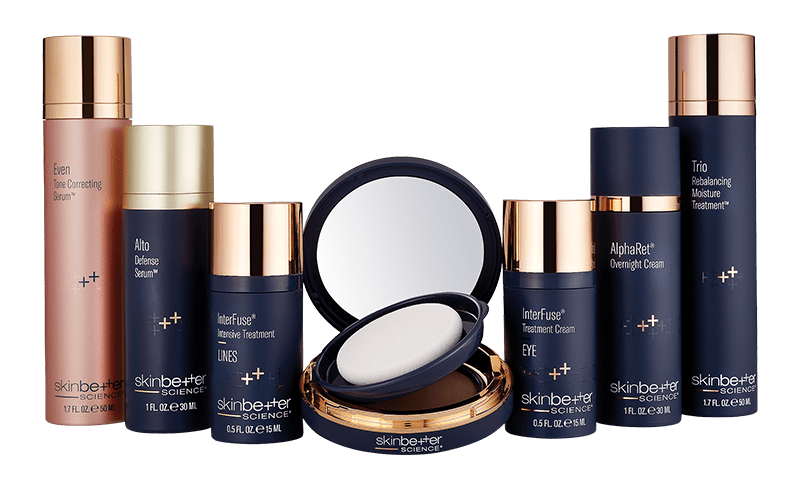 How are SkinBetter Science products different from other skincare lines?
Cutting-edge science is the principal driving force behind SkinBetter Science formulations. The SkinBetter team of aesthetic experts has a profound understanding of skin aging and what it takes to help defy the effects of time. Two exclusive groundbreaking technologies set SkinBetter Science products apart from other skincare lines. Revolutionary InterFuse® technology delivers skin improving ingredients to where they are needed, faster and deeper, with pinpoint precision. AlphaRet®, a unique combination of an AHA and a retinoid to maximize skin rejuvenation with little-to-no irritation. The result is radiant, youthful skin reflecting the beauty of science.
ACCOMPLISHED SCIENCE.
At SkinBetter, accomplished science represents the deep knowledge and rigorous study of skin and skincare chemistry. We believe remarkable results can be achieved simply, through purposeful product innovation, which is why we leverage advanced chemistry to help skincare products do more.
GENUINE CONNECTIONS.
When you're happy with your skin, you feel more beautiful and confident. These satisfying results are best achieved by working closely with a SkinBetter Science authorized provider who can help you find the right treatment for your skin. Schedule your complimentary consultation with our Licensed Esthetician or Enroll to Buy.
REAL LIFE RESULTS.
SkinBetter patients appreciate that to see results, our products don't require a tedious multi-step process. In addition to being scientifically advanced, SkinBetter offers an uncomplicated approach to skincare. One product can deliver remarkable results; two to three SkinBetter products can change how you feel about your skin. Either way, SkinBetter products ensure that real results are possible in your real life.
SkinBetter Featured Products