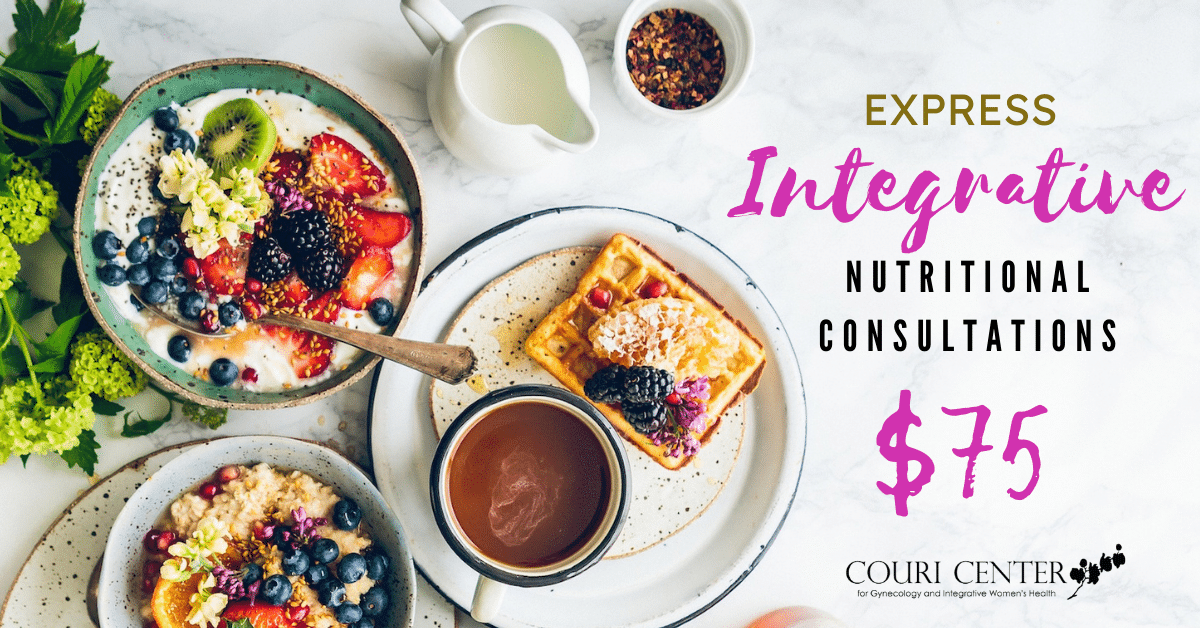 Express Integrative Nutritional Consultation
Do you ever wish you had your very own personal nutritionist?  An expert trained in integrative health and nutrition– who could help you look and feel your best.  Today is the day!
Express 30-minute consultation: $75
Registered Dietitian/Personal Trainer/Integrative Health
Discuss goals/interests
Discuss current symptoms, medications/supplements, & past medical history
Provide personalized dietary recommendations
Schedule your complimentary consultation today to learn more.