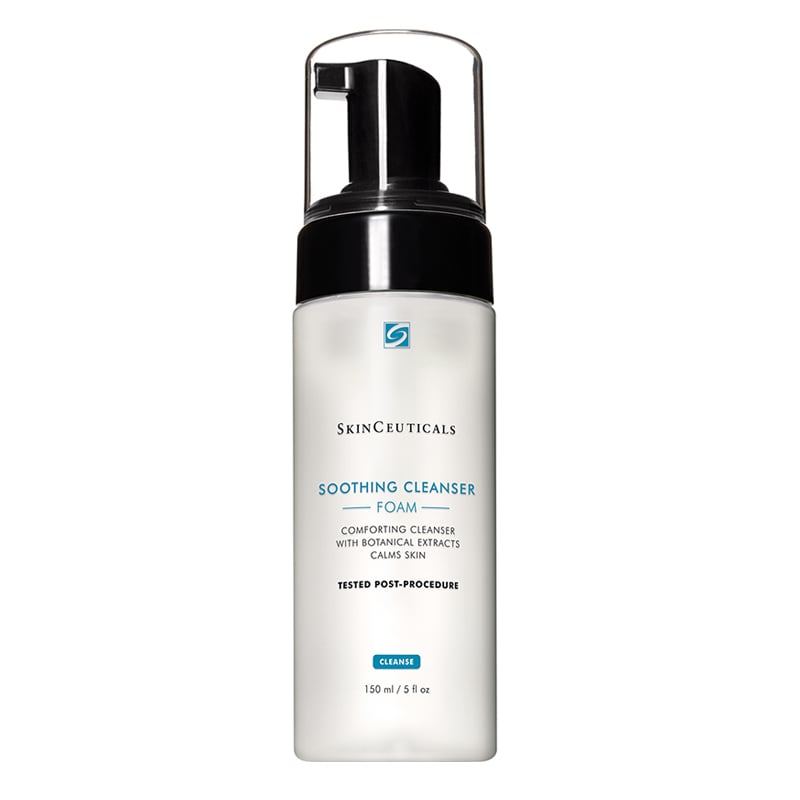 Calming, soap free cleansing foam with a high-concentration blend of botanical extracts to dissolve impurities while soothing compromised skin.
PRODUCT DETAILS
Soothing Cleanser is a potent cleansing foam formulated with a rich amilite surfactant and a 22% concentration combining sorbitol, glycerin, orchid extract, and cucumber extract to gently remove impurities while soothing and comforting sensitive, compromised, or post-procedure skin. This soap free cleanser dispenses a dense cleansing foam that transforms on contact into a comforting emulsion to provide a mild yet effective clean. Tested post-procedure.
Soothes sensitive, compromised, or post-procedure skin
Removes long-wear face makeup
Non-comedogenic formula ideal for daily use
Paraben-, sulfate-, soap-, synthetic-fragrance-, dye- and alcohol-free
Suitable for all skin types, including sensitive
Ideal complement to in-office procedures such as chemical peels, intense pulsed light, & non-ablative laser.
To schedule your complimentary consultation with our Licensed Esthetician, call (309)692-6838 or click below.