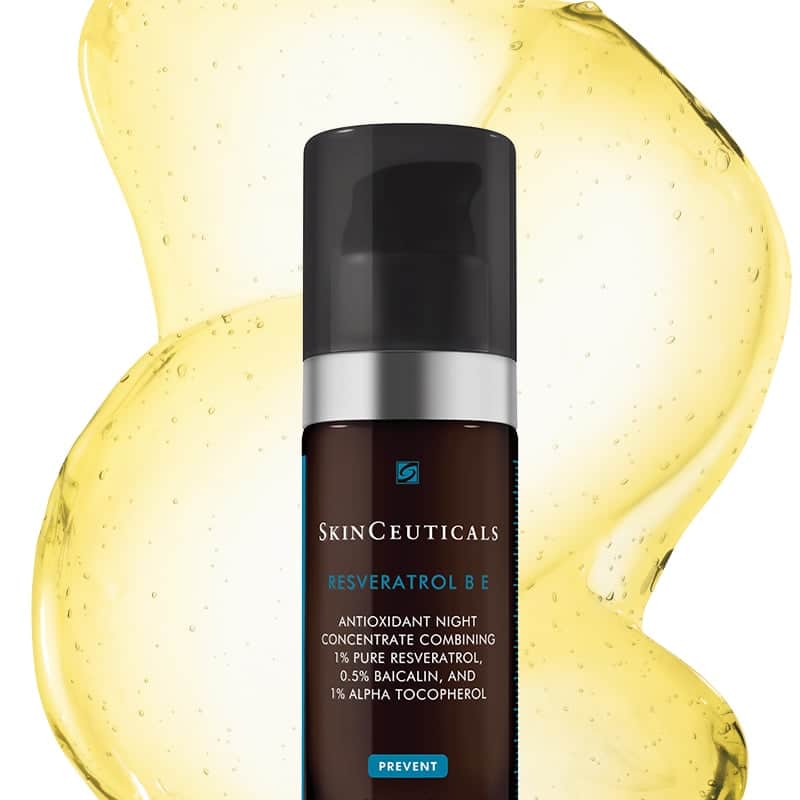 A concentrated night face serum with pure antioxidant-rich resveratrol to reveal visible radiance and firmness
Product Details
Resveratrol B E is a first-of-its kind night treatment that combines a maximized concentration of 1% pure, stable resveratrol, synergistically enhanced with 0.5% baicalin and 1% pure vitamin E (alpha tocopherol) for optimized anti-aging antioxidant performance. This patented antioxidant cocktail neutralizes free radicals, supports skin's natural antioxidant defenses, and reveals visible radiance and firmness.
Neutralizes free radicals caused by environmental aggressors and supports skin's natural antioxidant defenses
Diminishes visible signs of aging, improves the appearance of skin radiance, firmness, and density
Paraben, fragrance, and dye-free
Ideal for normal, dry, and combination skin types
To schedule your complimentary consultation with our Licensed Esthetician, call (309)692-6838 or click below.