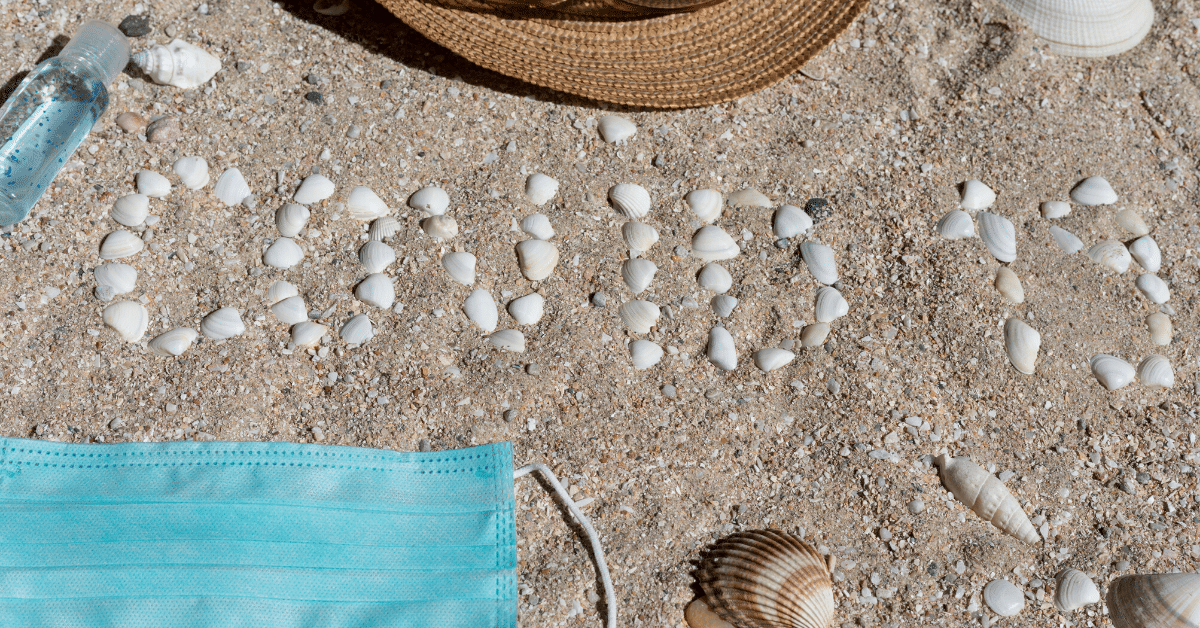 It is hard to believe it has been almost four months since we unexpectedly altered our lives due to COVID-19. Schedules, plans, trips, and vacations are cancelled. Gym memberships are put on hold. Jobs are in limbo. Trips to the grocery store cause anxiety. Social media is anything but safe or positive. Stress is immense. Unlike celebrities, most of us have not had the ability or time during this pandemic to perfect our summer body.
Anxiety, depression, and mental health issues continue to rise throughout this pandemic. Increased stress often results in stress eating. Alcohol sales are skyrocketing. Soda, sugar-sweetened coffee drinks, and candy help many people push through their mid-day slump. Inexpensive, processed, and packaged foods, which are often calorie-rich and nutrient-poor, may be the only form of substance for families struggling with the unexpected financial loss. The stress of this pandemic, children and spouses at home, gym closures, sports cancellations, and ever-changing Illinois spring weather has also decreased personal and family physical activity. No wonder #COVID15 is trending.
The medical community is starting to accumulate new research and hypothesize what affects the broad spectrum of COVID-19 symptom severity. Symptoms could be affected by duration of exposure, vitamin D levels, gut health, uncontrolled chronic disease, and overall health. COVID-19 has exposed possible insecurities in our health.
We must all take measures to understand, protect, and improve our health, especially during the pandemic. Do not let COVID-19 negatively affect health and weight. Instead of relying on "youth" and hoping for immortality, we should focus on improving health, instead of depending on medical options that manage health. Treating a symptom is not the same as finding the root cause of the symptom. The most significant lesson I have learned during COVID-19 is to protect and prioritize my family's health.
As sunshine, summer weather, and slightly looser regulations approach Central Illinois; it seems many are starting to seek change. Is it possible to flourish and avoid the #COVID15, while maintaining proper risk reduction from COVID-19?
Taking Charge of Your Health:
Understand your health. Seek information and new recommendations if you do not understand your current health. If current medical recommendations are not helping, seek alternate options. The Couri Center specializes in women's health and integrative medicine. Objective and comprehensive labs will identify areas where improvement is needed. If you have never had labs drawn, the time is now! Consider a personalized disease prevention program like TLC: Total Lifestyle by Couri.
Move. Exercise at an intensity that challenges your lung capacity. Sweat! The heart and lungs are organs that require exercise and adapt to intensity levels over time. Remember to alternate low, moderate, and high-intensity levels throughout a variety of exercise options.
Consider your gut health. If you struggle with IBS, acid reflux, bloating, constipation, or diarrhea, I recommend a consultation to further discuss dietary options.
Evaluate your weight and your lifestyle. Plant a garden to help decrease grocery store costs. Decrease consumption of inflammatory foods. Consider an exercise buddy for accountability. Quit nicotine use. Seek positivity. Weight loss is never easy and can be very frustrating. If you are struggling to implement weight loss changes, please call the office to discuss our new TLC: Weight Management program.
Check your mental health. Prioritize stress management. Reflect. Enjoy the sunshine. Talk to your spouse or a friend. Enjoy the sounds of your children laughing. Breathe. Figure out ways to appreciate what you have. Consider counseling or therapy.
Detox. Detoxification may look different for many people. Consider a dietary, alcohol, financial, social media, or mother-in-law (HA!) detox. Everyone has a weakness for something unhealthy. Balance is key. A detox will help "reset" your lifestyle. If you are looking for a dietary detox, consider the 6-Day Micro Detox by Xymogen.
Women's "health" is multi-factorial, complex, and never the same for each person. Let the practitioners at the Couri Center help you to understand better and improve your health. Consider a complimentary consultation to discuss our many programs and options.
Difficult circumstances and "storms" in life force great change, and most challenges are understood in hindsight. Charge yourself to implement positive change during this pandemic. Dr. Mark Hyman, MD said "As a doctor, on the front lines of the chronic disease epidemic, it is increasingly clear that our health crisis, along with our social, environmental, climate and economical challenges start with food." Seeking an "outside the box" perspective may change, and improve, your life. Do not be the person looking back wishing things would have turned out differently.
Leslie Rusch-Bayer, RD, LDN, CPT