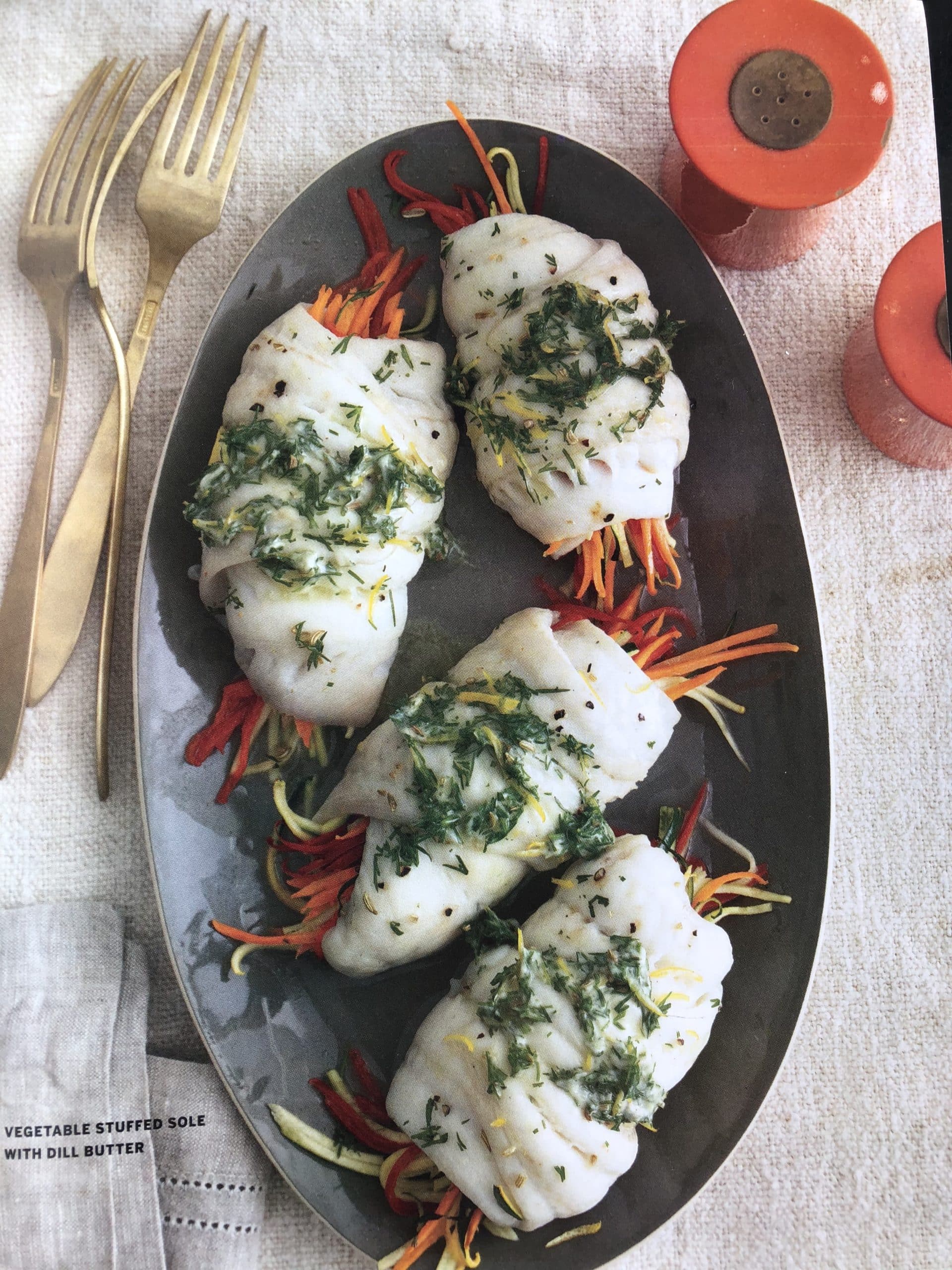 Serves 4: Power Foods Cookbook
Ingredients:
1 large carrot cut into matchstick strips
1/2 red bell pepper, cut into matchstick strips
1 zucchini, cut into matchstick strips
2 T water
4 (5-ounce) sole fillets, each halved lengthwise
1/4 t salt
4 t unsalted butter, softened
1 1/2 T chopped fresh dill
1 t grated lemon zest
1/4 t fennel seeds, crushed
Lemon wedges
Directions: 
Preheat oven to 400 degrees. Spray 9 x 13-inch baking dish with nonstick spray.
Combine carrot, bell pepper, zucchini, and water in medium microwavable dish. Cover and microwave on High until crisp and tender, about 3 minutes.  Drain and let stand until cool enough to handle.
Place sole fillets, skinned side up, on work surface and sprinkle with salt. Place about 1/2 cup of vegetable mixture at wide end of each fillet.  Roll up jelly-roll style and place seam side down in baking dish.  Cover dish with foil and bake until sole is just opaque in center, 12-15 minutes.
Meanwhile, stir together butter, dill, lemon zest, and fennel seeds in small bowl.Spread fish fillets evenly with butter mixture.  Serve with lemon wedges.