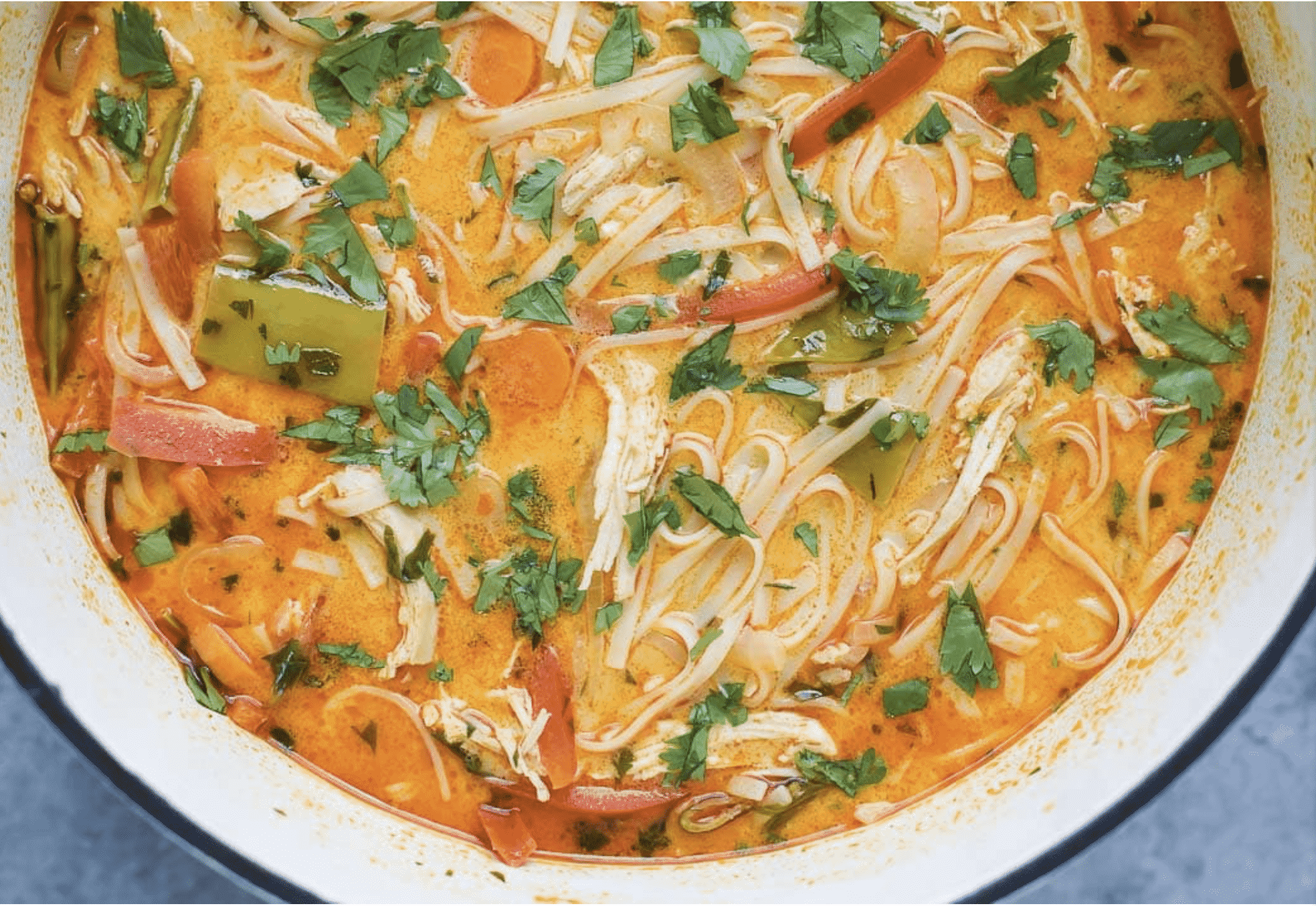 Step 1:
In large soup pot add:
2 Tablespoons oil (such as organic avocado or coconut oil)
3 leeks – cleaned and sliced (white part only)
3 shallots- sliced
2 crushed garlic cloves
1 red bell pepper – chopped or julianned
1 1/2 teaspoons ground  cumin,
1 1/2 teaspoons coriander
1 1/2 teaspoons curry powder
Sauté over medium heat, stirring occasionally for 5 minutes
Step 2:
Chop into bite size pieces:
1- 1 1/2 pound boneless, skinless chicken breast or thighs or combination of both
Sprinkle with salt.
Cover and cook for 10min, stirring occasionally over medium heat
Add 32 oz organic chicken broth
2 stems lemongrass (or 2 teaspoons from a tube found in produce aisle)
2-4 teaspoons Thai Chili paste
2 Tablespoons fresh lime juice
2 cans organic coconut milk
Optional: handful or 2 of rice noodles
Step 3:
Just before serving stir in:
2 tablespoons organic corn starch mixed with 2 tablespoons cold water. Add to soup.  Heat until bubbling
Cilantro sprinkled on top
Recipe compliments of one of our favorite patients.