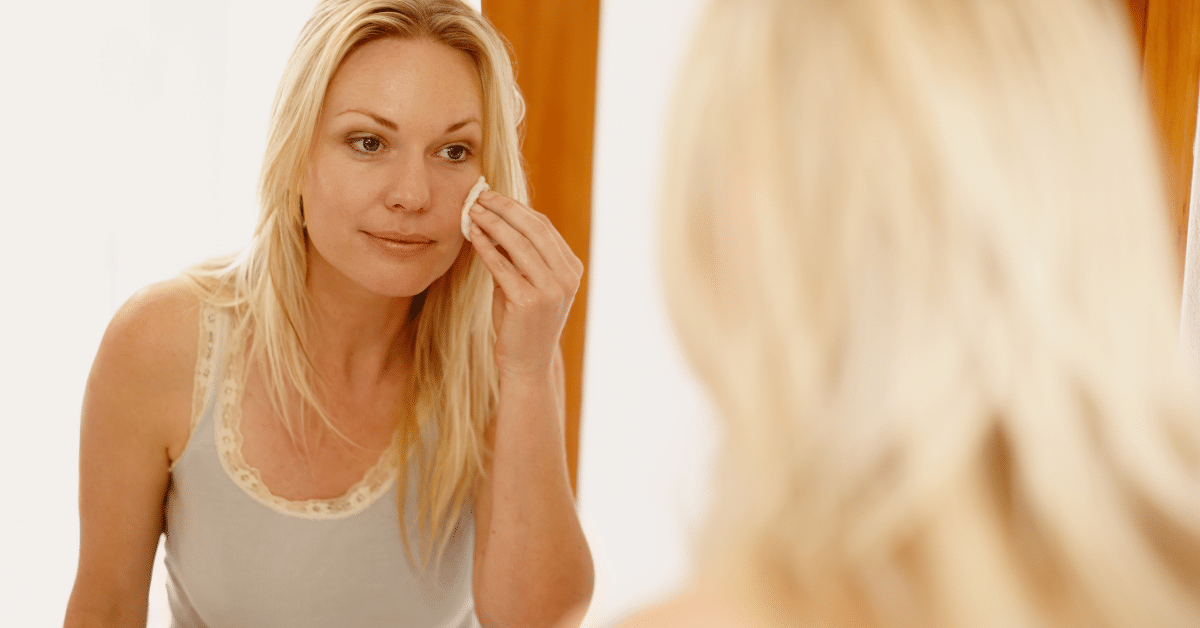 Entering a new decade in life can be exciting. We often feel like we have reached a new milestone and anticipate that the years to come will bring new adventures and unexpected rewards. A new decade can bring along new challenges, especially with our body as we continue to age. Aging is not necessarily a bad thing, for me, it's been an enriching experience—I have gained more wisdom, more confidence, and more skills that have made life easier to navigate. And many of us get more beautiful with age, even though we do not look 20 anymore. As we age, our skin needs will change.  What our beauty regimen was in our 20s won't be the same when we're in our 40s and 50s.  To keep up with the changes, we need to adjust our regimen accordingly.
Skin care in our Forties: Amp up your retinoid use by either using it every night (if you do not already) or asking your dermatologist for a prescription strength-formula. Consider adding more topical antioxidants to your regimen, both in the morning and evening. Look for products containing peptides, growth factors, and other collagen-boosting ingredients to keep the balance in favor of collagen production vs collagen destruction.
My favorite retinoid and antioxidant are SkinBetter Science, AlphaRet Overnight Cream and Alto Defense Serum. The duo is designed to provide support against the daily effects of oxidative stress and correct the appearance of fine lines, wrinkles, uneven texture and discoloration. What is even better about the AlphaRet is that it combines a unique blend of alpha hydroxy acids (AHA) and a retinoid that provides visible rejuvenation with little-to-no-irritation.
Skin care in our Fifties: This is the time to bring on heavier moisturizers and richer products in addition to collagen-boosting ingredients so that you can boost hydration in the skin (look for ceramides, hyaluronic acid, essential fatty acids, squalene, and cholesterol). As we age, skin loses its ability to hold moisture, so it gets drier much easier than it did in decades past. Consider layering skin-care products-serum first and a rich night cream on top.
A common complaint I hear about heavier moisturizers is that patients do not like anything that feels heavy on their skin. If this is you, look into Skin Better Science, Trio Rebalancing Moisture Treatment. Trio gives you heavy hydration to your skin without the weight and it is great for all skin types-even the oiliest!
As I tell my patients, great skin doesn't happen overnight. Be flexible, but consistent. We all have bad skin days, we all have texture, discoloration, pores, and we are all going to age. The goal is to age gracefully and not beat ourselves up over it. If you forget to do your nightly routine you will not ruin your skin! You will be fine. Those little slips make us human and help us feel alive.
Please note: this does not replace having a thorough skin consultation by a professional and only provides a simple guideline of what to add in. I am currently accepting new patients and offer free consultations. For further questions, you can reach me M-F 8-4:30 at 309.692.6838.