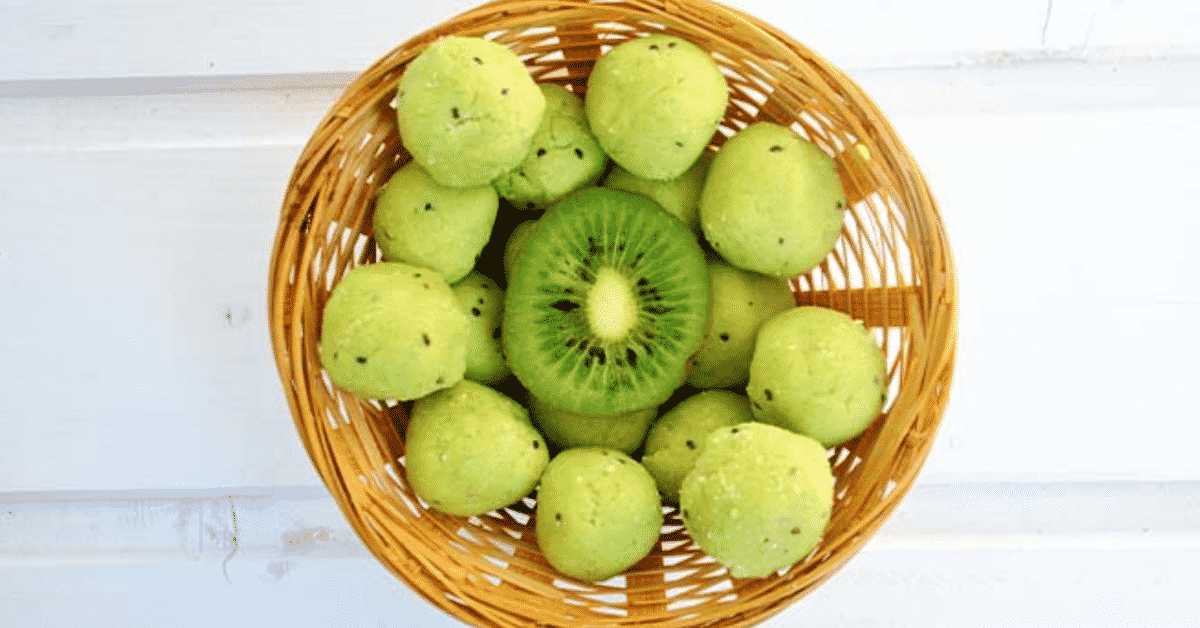 If you want a quick, sweet and healthy vegan snack, make these raw exotic avocado truffles with just a few ingredients!
Prep time: 10 mins
Total time: 10 mins
Serves: 15+ truffles
Ingredients
1 ripe avocado
2 kiwis, peeled
6 Tbsp coconut flour
1 Tbsp coconut oil
1½ Tbsp stevia powder (or any other healthy sweetener of choice, to taste)
Instructions
Put all ingredients into a blender and blend until smooth.
Put the avocado truffles composition in a bowl and start shaping the truffles – 1 tsp per truffle.
It is best to leave them in a fridge for at least an hour before serving, but you can eat them right away too.
Recipe compliments of Author: Ruxandra Micu
Goumandelle.com