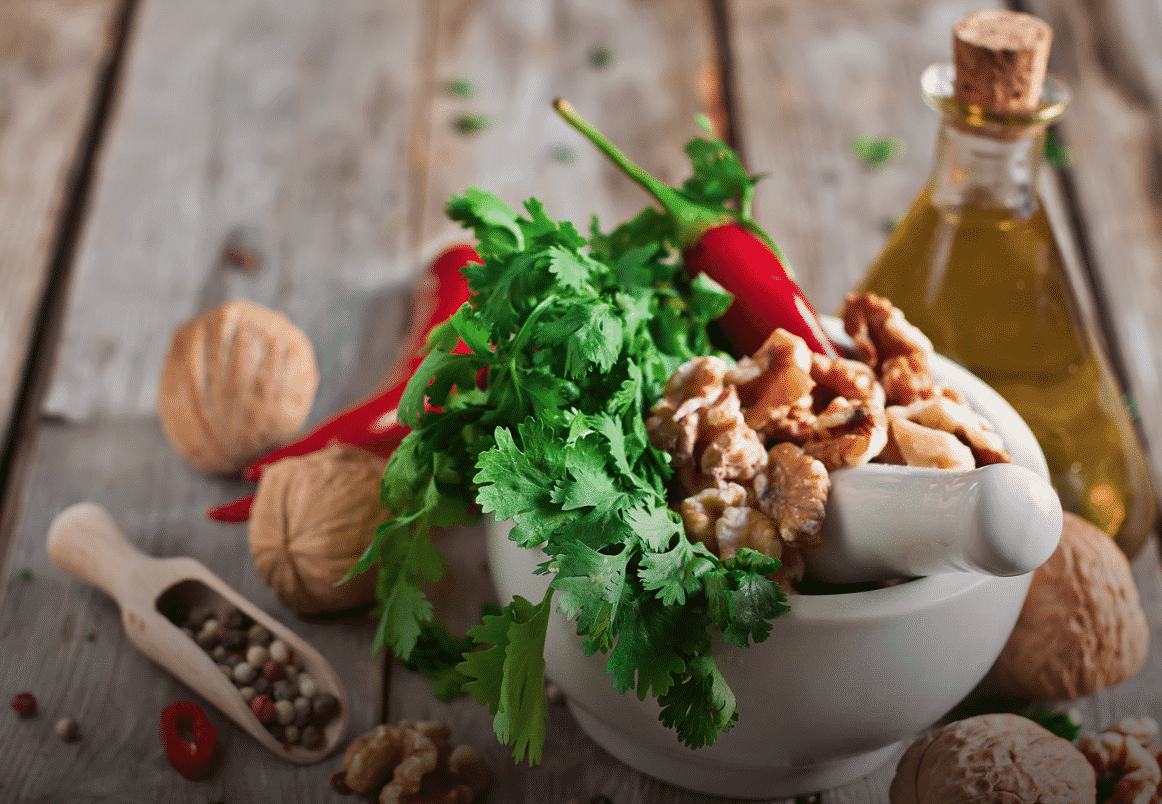 A recipe by Andrew Weil, M.D: A wonderful addition to pasta or soup and can be enjoyed as a dip or spread.
Nutrients Per Serving, Serves 16
Calories 50
Fat 4.7g
Saturated fat 0.4g
(84.2% of calories from fat)
Protein 1.2g
Carbohydrate 1.7g
Cholesterol 0mg
Fiber less than 1g
Ingredients
1 cup walnut pieces
2 cups cilantro leaves, stems removed
1 jalapeno pepper, seeded and chopped
1/2 teaspoon salt, or to taste
1 Tablespoon cider vinegar
1/4 cup purified water
Instructions
Put the walnuts in a food processor and grind them fine.
Add the cilantro, jalapeño pepper, salt, vinegar, and 2-3 tablespoons of water and blend.
Blend in a little more water if necessary to make a thick sauce.
Taste and correct the seasoning, adding more salt if necessary.
Keep any leftover pesto in the refrigerator in a tightly covered container.