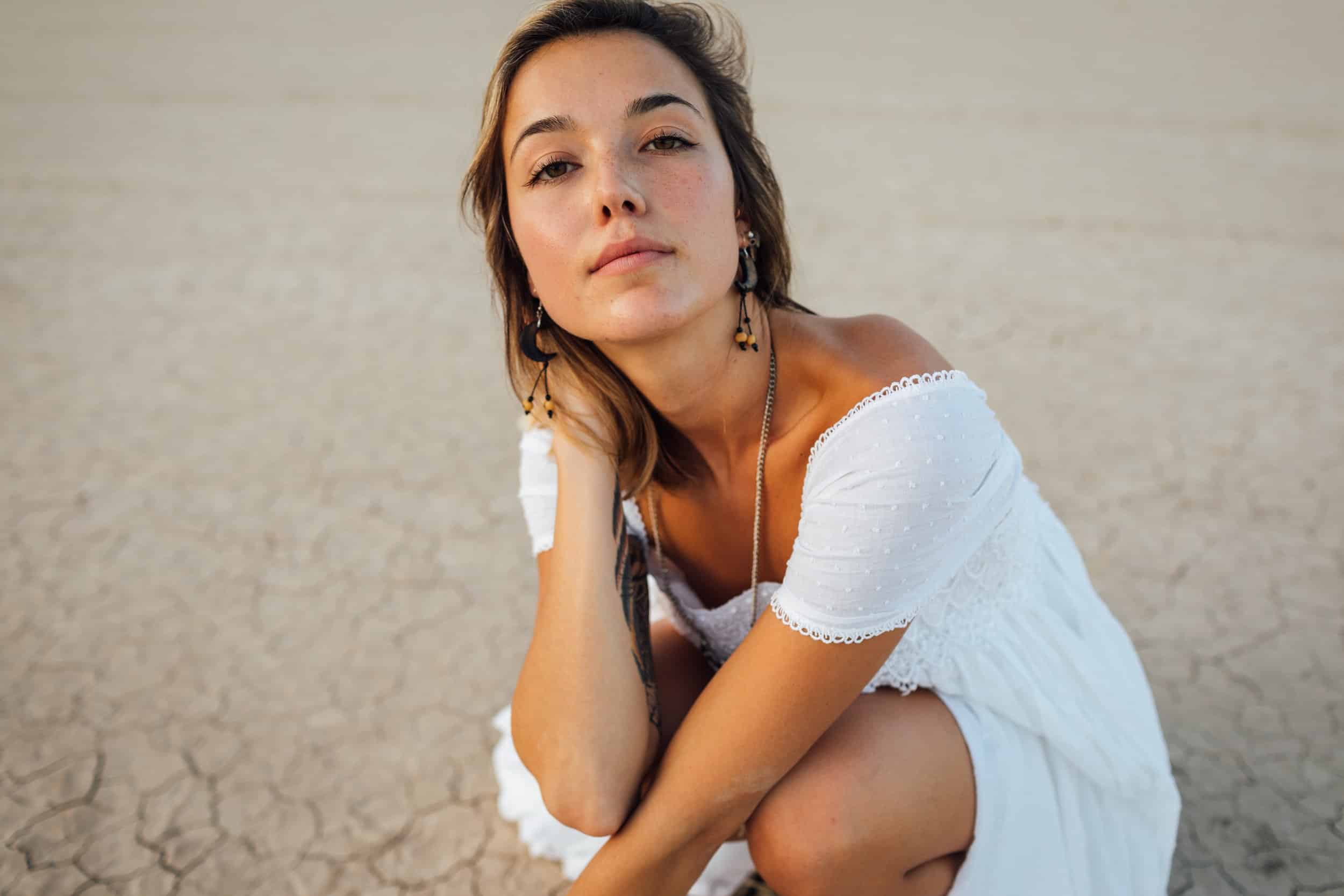 I distinctly remember being on vacation in Jamaica with my husband in the mid 90's. We were young and had no children at that point. I was a medical student at the time and had upcoming board exams to take. I spent hours lying in the sun on the beach studying my medical textbooks, never bothering to take time to apply sunscreen. Being full-blooded Lebanese, I tend to never burn in the sun, so I took advantage of the opportunity to work on my suntan while cramming for my upcoming exams. On one of the last days of our trip, a beautiful Jamaican woman came up to me and struck up a conversation. She was selling handmade wares to us tourists on the beach. She asked me, "Why do you bronze your skin in the sun?" I didn't give that question any thought at the time because, to me, the answer was obvious. As a medical student, I was working 36-hour shifts at a time and practically never saw the light of day. There, in what seemed like paradise, I was making up for lost time.
Over the last eighteen years since that vacation, I have often thought of those words of that Jamaican woman. I can still see her face plain as day. Her words echo in my mind when I see the effects of the sun on my skin. I am starting to see sunspots appear on my chest and upper back. It is no question that many people love the sun. The sun's rays make us feel better, and most of us like the way we look when we are sporting a beautiful tan. Let's face it, how many of us feel that we look thinner or healthier with a tan? But our love affair with the sun is one-sided: Exposure to the sun causes most of the wrinkles and age spots on our faces. We often associate a glowing complexion with good health, but skin color obtained from being in the sun can actually mean accelerated effects of aging and an increased risk for developing skin cancer.
Sun exposure causes most of the skin changes that we think of as a normal part of aging. Over time, the sun's ultraviolet (UV) light damages the fibers in the skin called elastin. When these fibers breakdown, the skin begins to sag, stretch, and loses its youthful tone.   We may go years without showing any signs of sun damage, but it will likely find us later in life.   The following is a list of changes in the skin related to sun exposure:
Precancerous (actinic keratosis) and cancerous (basal cell carcinoma, squamous cell carcinoma, and melanoma) skin lesions caused by loss of the skin's immune function
Benign tumors
Fine and coarse wrinkles
Discolored areas of the skin, called mottled pigmentation
"Sun spots", "age spots" (Solar Lentigines) –these pesky brown or gray areas aren't really caused by aging, though more of them show up on your body as you get older. You get them from being out in the daylight. They often appear on your face, hands, and chest.
Telangiectasias: the dilation of small blood vessels under the skin
How can we protect our skin from the deleterious effects of the sun? Unfortunately, nothing can completely undo sun damage, but it is never too late to make changes that will help to protect our largest organ, our skin. And now that I have 6 children, I have to be their role model for safe sun exposure and optimal skincare.   The following are some simple tips to maintain healthy skin, courtesy of the Cleveland Clinic's website.
Stop smoking: people who smoke tend to have more wrinkles than nonsmokers of the same age, complexion, and history of sun exposure. The reason for this difference is unclear. It may be because smoking interferes with normal blood flow in the skin.
Apply sunscreen with a sun protection factor (SPF) of 50 or greater 30 minutes before sun exposure and then every 2 to 3 hours thereafter. Reapply sooner if you get wet or perspire significantly.
Stay hydrated by drinking plenty of water and eat a healthy diet rich in plant-based nutrients (lots of vegetables and fruit are low in sugar and processed carbs).
Select cosmetic products and contact lenses that offer UV protection.
Wear sunglasses with total UV protection.
Avoid direct sun exposure as much as possible during peak UV radiation hours between 10 am and 3 pm.
Perform skin self-exams regularly to become familiar with existing growths and to notice any changes or new growths.
Relieve dry skin using a humidifier at home, bathing with soap less often (instead, use a moisturizing body wash), and using a moisturizing lotion.
Become a good role model and foster skin cancer prevention habits in your child. Eighty percent of a person's lifetime sun exposure is acquired before age 18.
If you are bothered by sun-damaged skin, we at the Couri Center have some exciting news. The Couri Center now offers the Icon™ Aesthetic System, the next generation of platform technology. Offering multiple devices in one machine, it enables us to provide a comprehensive suite of the most popular treatments, from hair removal to wrinkle reduction to scar and stretch mark treatment.  In addition, only Icon offers the ability to perform the ThreeForMe™ Laser Treatment – the proven way to solve wrinkles, sun damage and facial veins all at the same time. If you want to love your skin again and want to learn more about what the Icon can do for you, come to the launch party for our new Aesthetic Studio on Thursday, February 2nd from 5:30 to 7:00 pm. RSVP online at: https://www.couricenter.com/event/aesthetic-studio-open-house/
To Your Health,
Dr. Couri