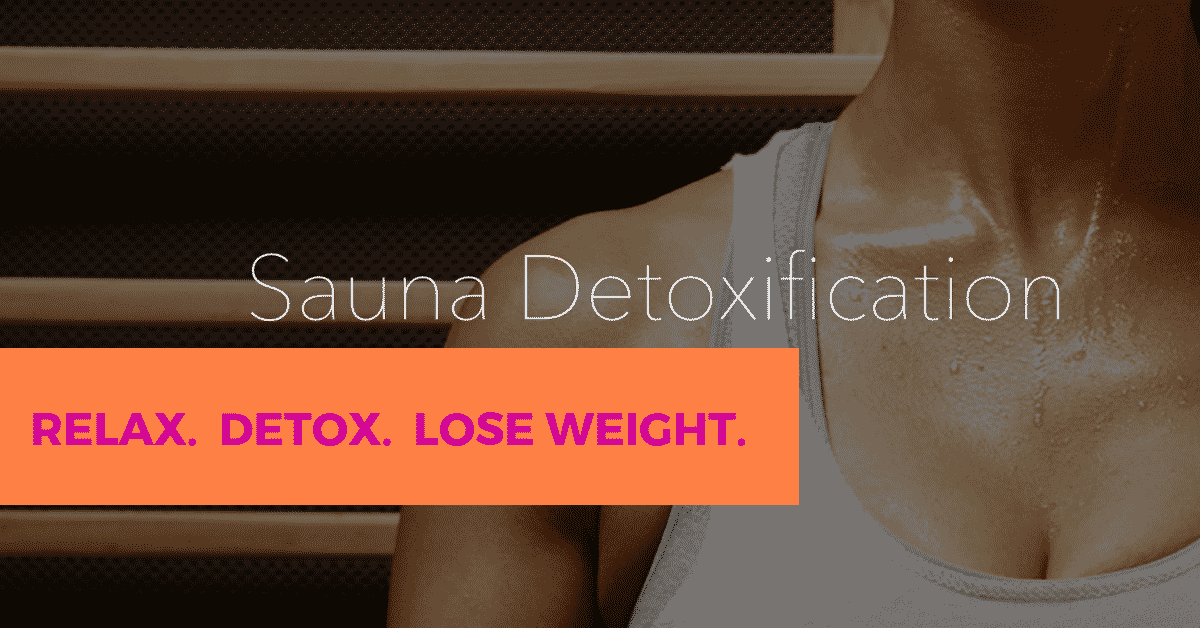 Sauna Detoxification
Sweating is good for you and is one of the body's safest and most natural ways to heal and maintain good health.  Infrared saunas generate a sweat 7 x more detoxifying than a traditional sauna. Researchers have long told us how the body sweats out toxic substances, including heavy metals. As long as you maintain proper hydration, the more you safely sweat, the more toxins you'll expel from your body.
What is infrared sauna therapy?
Infrared light (experienced as heat) is the invisible part of the sun's spectrum with the ability to penetrate human tissue to produce a host of health benefits.  Because infrared sauna therapy heats the body directly rather than simply warming the air, it raises the core body temperature and produces a deep, detoxifying sweat at the cellular level, where most toxins reside. Far infrared also aids in blood pressure reduction & weight loss, burning up to 600 calories in one 40 minute session.
What are the other health benefits of a full-spectrum infrared sauna?
Relaxation
Relaxation is more important to health than most people realize. The American Institute of Stress estimates that 75 to 90% of all visits to primary care physicians are for stress-related problems. Long-term stress is the cause of countless physiological effects on the body, including increased blood pressure, weight gain, and weakening of the immune system.  Infrared saunas have been designed to encourage the purest form of relaxation and stress reduction.
Weight Loss
Maintaining a healthy weight is important to your overall quality of life. In a 2009 study, infrared saunas were shown to help lower weight and waist circumference in just a three month period. The common theme among subjects in the study was that far infrared sauna use was similar to moderate exercise but "much more relaxing".  Therefore, infrared saunas can be an effective lifestyle adjuvant for those who cannot participate in traditional exercise programs due to medical conditions such as osteoarthritis, cardiovascular or respiratory problems.
Heart Health/Lower Blood Pressure
In the U.S. alone, one in three adults suffers from heart disease, stroke or some other form of cardiovascular disease in their lifetime. High blood pressure increases your risk of getting heart disease, kidney disease or serious stroke.
Only infrared saunas have been clinically determined to provide one of the best, natural ways to lower blood pressure. In a 2005 clinical study by the University of Missouri Kansas City, Sunlighten's Solocarbon heaters were shown to lower blood pressure through a program of 30-minute infrared sauna session 3 times per week. The study concluded that Sunlighten infrared sauna therapy dilated blood vessels and reduced the volume of their inner lining, thus increasing circulation to promote healthy blood pressure.
Pain Relief
You too can toss the pain pills and step into a healing infrared sanctuary to relieve tension and relax muscles. Infrared sauna's heat works by penetrating joints, muscles, and tissues, increasing circulation and speeding oxygen flow. By reducing soreness on nerve endings, our infrared heat reduces muscle spasms and helps the body heal itself naturally.
Anti-Aging/Skin Rejuvenation
Rejuvenate your skin while also receiving all of the other health benefits associated with Sunlighten's leading infrared sauna therapy. A study published in The Journal of Cosmetic and Laser Therapy showed significant improvements in skin appearance after just 12 weeks of sauna skin therapy using near-infrared technology.     Participants experienced a reduction in wrinkles and crow's feet, as well as improved overall skin tone, including softness, smoothness, elasticity, clarity, and firmness.
Cell Health/Immunity
Infrared therapy stimulates the circulatory system, causing the heart to beat more vigorously and blood vessels to dilate, which help cleanse the circulatory system and more fully oxygenate the body's cells.
Better blood circulation means more toxins flow from the cellular level to the skin's surface to improve cell health, aid in muscle recovery and strengthen the immune system.
Sunlighten's research-backed near infrared heating technology can strengthen the immune system. In fact, a NASA study showed this same near infrared therapy, delivered by LEDs deep into body tissue, can quadruple cell health and tissue growth.
Wound Healing
Skin plays a vital role in the protection of our bodies from the external environment. When broken, it is important to repair it quickly to prevent infection or further problems. Studies conducted by NASA concluded that NIR LED light significantly promotes faster cell regeneration, wound healing and human tissue growth. Human cell growth increased by 155%-171% in some cases and wound size decreased by 36%.
Learn more about our relaxing infrared sauna's built-in media center, including Pandora Radio, Netflix and multiple tracking features to calculate calories burned during your sessions!