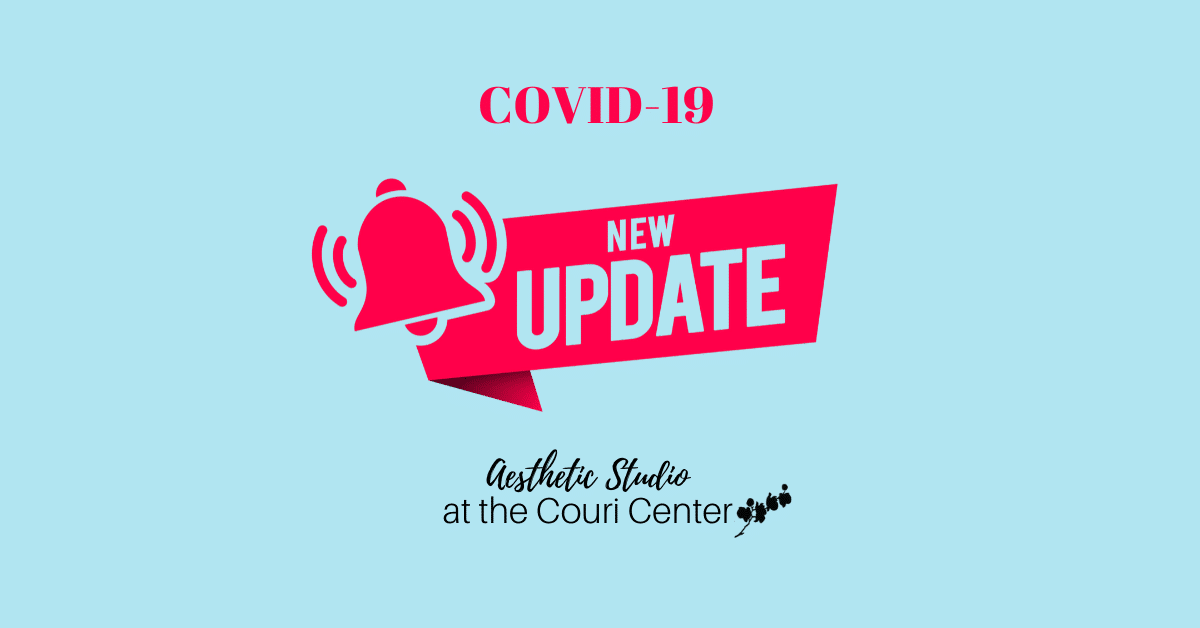 Hi!  I'm Ashley, your new Licensed Esthetician, and I want to welcome you to the Aesthetic Studio at the Couri Center!  With Covid-19, many people have been asking if it is now safe to schedule treatments.  YES!  Per the Illinois Personal Care Guidelines, you may now have laser treatments, chemical peels, waxing, Dermaplaning, etc., with the following precautions.
Aesthetic Services—Covid-19 Phase IV Guidelines, Effective June 26, 2020
All patients are required to wear a mask and maintain social distancing.
Patient capacity is limited according to guidelines
Patients will enter the office through the main door, and after your treatment is done, each patient will be escorted out through either the North or South exit doors to maintain optimal social distancing.
The aesthetic treatment room will be completely disinfected and sanitized after each patient.
If services require patient to remove his or her mask, your esthetician must wear both a face mask and eye protection (e.g., face shield, protective glasses).
There will be no need to go to the "Check Out" desk before leaving. Phreesia online check in/out allows you to minimize social contact.
Any paperwork/forms requiring a signature prior to treatment will be sent prior to your appointment.
I look forward to meeting you and helping you love your skin and look your best!
BOOK YOUR COMPLIMENTARY SKIN CARE CONSULTATION TODAY!
Call (309)692-6838 or click below.