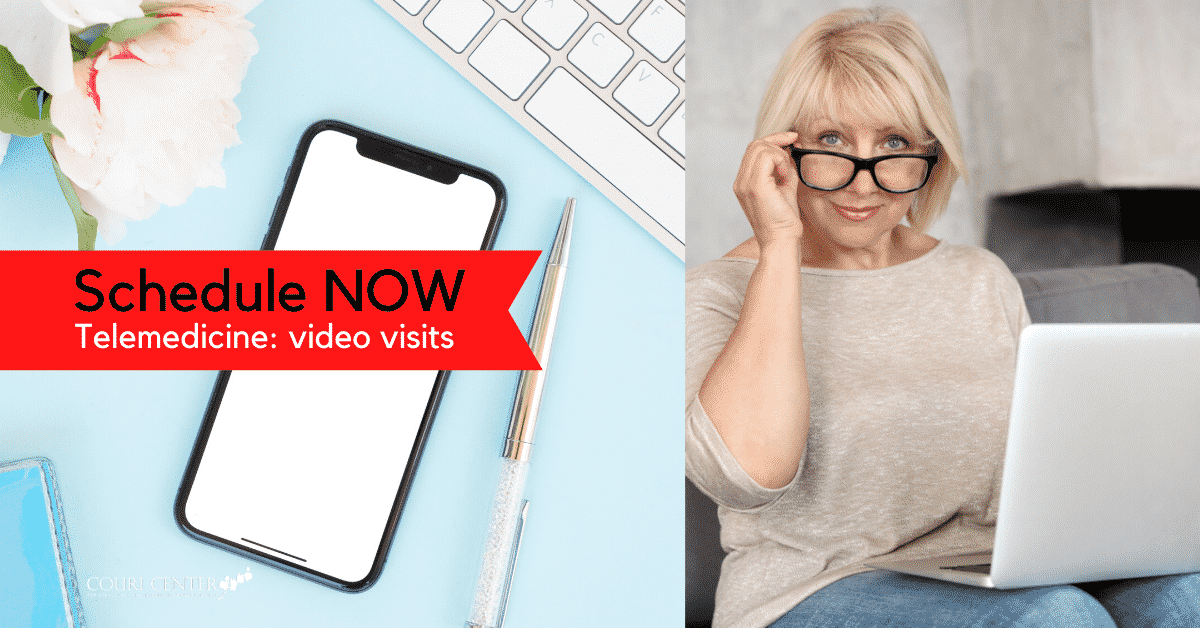 Consult your provider right from your phone, computer, or iPad.  
New patients welcome!
Video visits allow you to stay in control of your health, from the comfort of your home.  It's easy.  Just schedule via phone 309 692-6838 or from our 24/7 online patient portal.  When your appointment is set, you'll receive an email link for easy access to your video appointment.  Visits are billable to private insurance and Medicare.  Some insurances are waiving co-pays for telemedicine, now thru April 30, 2020.  Here are just a few examples of consultations:
General gynecologic issues
Hormone consultations
Integrative wellness consultations
Bone health consultations
Contraception/family planning
Food Sensitivity consultation
Weight loss
Heavy bleeding
Surgical consultations
Myriad cancer-risk results
Lab results
Many more!
Given the current novel Coronavirus (COVID19) pandemic, the Department of Health and Human Services (HHS) has suspended normal HIPAA regulations to allow good faith use of video platforms for patient care.  Having said that, the healthcare providers at the Couri Center are available to provide telemedicine visits while the office is temporarily seeing only gynecologic patients with emergent issues. Whether you are a NEW or established patient, we welcome you to call (309)692-6838 M-F 8:00 am to 4:00 pm or reach out to us through our patient portal.
We are here for you always and will do our very best to continue to provide compassionate and timely care.