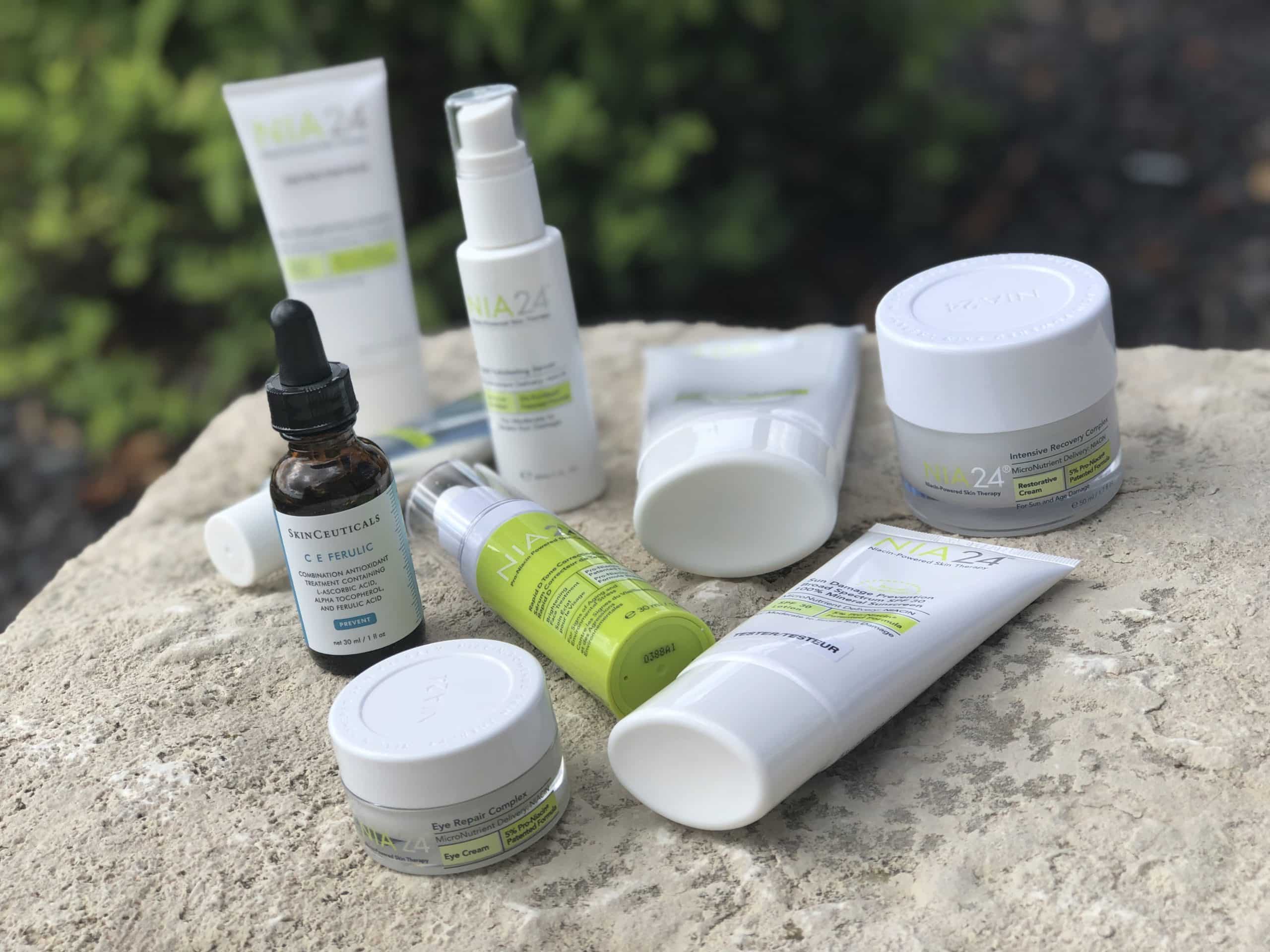 What's Your Daily Routine?
What's that, you don't have a skincare routine?  Well, let me help you with that.  Our skin works 24/7 to protect our face and body from weather, UVA/UVB rays, injuries, disease, and aging. So taking a small amount of time twice a day to tend to your skin is very beneficial.  If you have any question of where to begin or in what steps products should be applied, the following should help you.  As always if you'd like to sample products or discuss your skin concerns, please schedule a complimentary skincare consult.
CLEANSE
Properly cleaning your skin is an essential step in taking care of your skin.  This step will remove impurities from makeup and daily environment.
TONE
Applying a low-grade solution to absorb excess oil or to speed up the ph balance level of the skin. Which, in turn, will cause products to absorb faster.  However, your skin will balance out on its own.
SERUMS
Serums help target specific concerns, (dull complexion, breakouts, pigmentation issues) and nourish the skin, promoting healing and fighting the signs of aging.  Here are some staples to try: NIA24 Rapid D Tone Correcting Serum, NIA24 Rapid Exfoliating Serum, NIA24 Intensive Moisture Double Serum, NIA24 Intensive Retinol Repair, SkinCeuticals C E Ferulic or SkinCeuticals Phloretin CF.
EYE CREAM
The orbital skin is more thin and delicate than the rest of the skin on the face.  It's essential to use a cream that is specific for the eye area. Most will target puffiness, fine lines, and dark circles.  Try NIA24 Eye Repair Complex.
MOISTURIZER
It is essential to choose a moisturizer that isn't too heavy for your skin type.  You want one that will offer optimal moisture for dryness. Here are two favorites: NIA24 Skin Strengthening Complex and NIA24 Intensive Recovery Complex.
SPF
The best care for the skin both on your face and body is preventive care.  As I've told you before the sun is the #1 ager of the skin. ALWAYS wear sunscreen and don't forget to reapply.  Try NIA24 Sun Damage Mineral Sunscreen.
Happy product picking! Just start with two or three products that fit your lifestyle.  It is that simple!
To healthy skin,
Leslie A. Gilstrap, LE