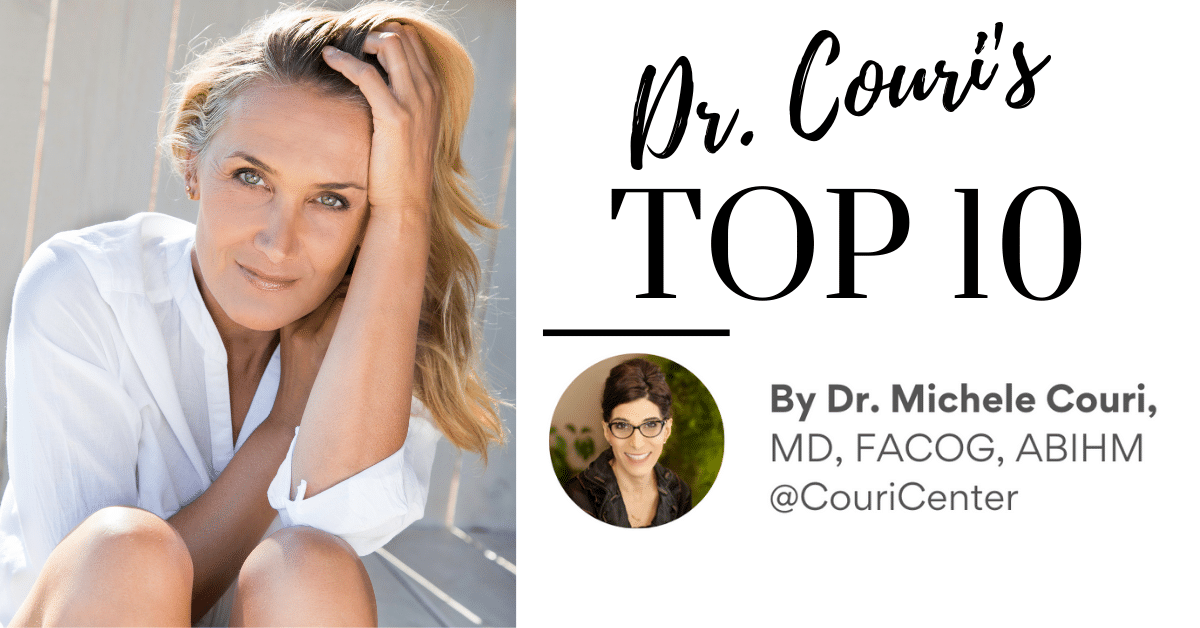 Dr. Couri's Top Ten Reasons to Use Bioidentical Hormone Pellet Therapy (BHRT)
To eliminate/reduce pesty hot flashes and night sweats.

To sleep better.

To eliminate vaginal dryness and painful intercourse.

To improve libido (sex drive).

To eliminate/reduce brain fog.

To increase energy and vitality.

To lessen moodiness/irritability.

To reduce anxiety/depression.

To improve bone density and muscle mass.

To feel like yourself again.
We at the Couri Center have been successfully treating women with BHRT pellet therapy now for over 10 years. We have seen remarkable results, and by far, it is the most popular therapy that we offer. BHRT pellet therapy is safe and effective and has been around for more than 80 years. BHRT pellet therapy is personalized to each patient, avoiding the "one size fits all" approach.  Call us today at 309-692-6838 or email us and schedule an appointment to discuss how our pellet therapy (Harmonie) can help you feel your best at every stage of life.
If you know a man in your life experiencing similar problematic symptoms from unbalanced hormones, we also offer testosterone pellet therapy (T by Couri) for men.  
To Your Health, 
Dr. Couri