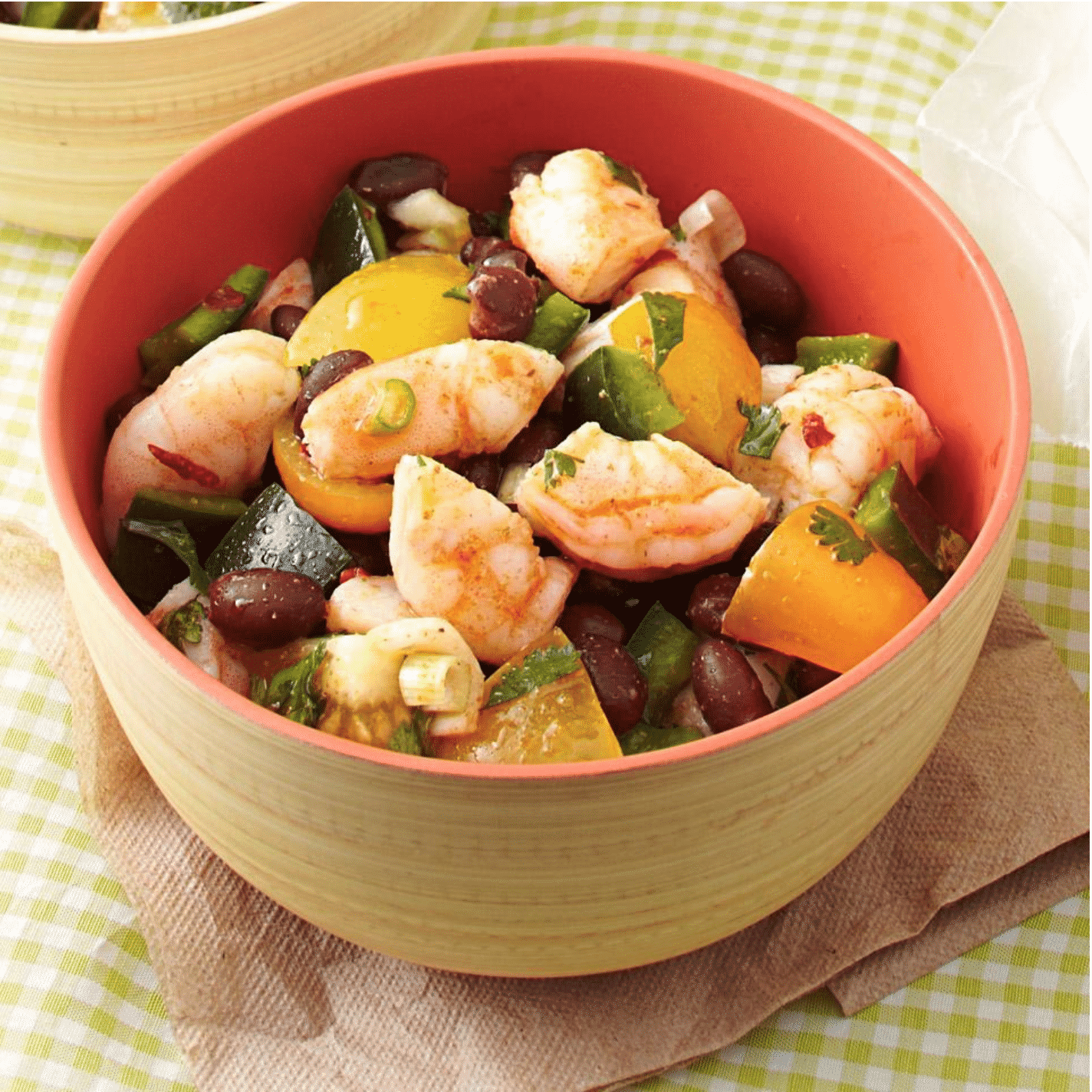 Cook 20 m
Ready In 20 m
Ingredients:
¼ cup cider vinegar
3 tablespoons extra-virgin olive oil
1 tablespoon minced chipotle chile in adobo
1-teaspoon ground cumin
¼ teaspoon salt
1 pound peeled and deveined cooked shrimp (wild caught), cut into ½-inch pieces
1 15-ounce can black beans, rinsed
1 cup quartered cherry tomatoes
1 large poblano pepper or bell pepper, chopped
¼ cup chopped scallions
¼ cup chopped fresh cilantro
Directions:
Whisk vinegar, oil, chipotle, cumin and salt in a large bowl. Add shrimp, beans, tomatoes, poblano (or bell pepper), scallions and cilantro; toss to coat. Serve room temperature or cold.
Make Ahead Tip: Cover and refrigerate for up to 1 day. Tips: Look for the small cans with Mexican foods at large supermarkets.
Recipe By: EatingWell Test Kitchen