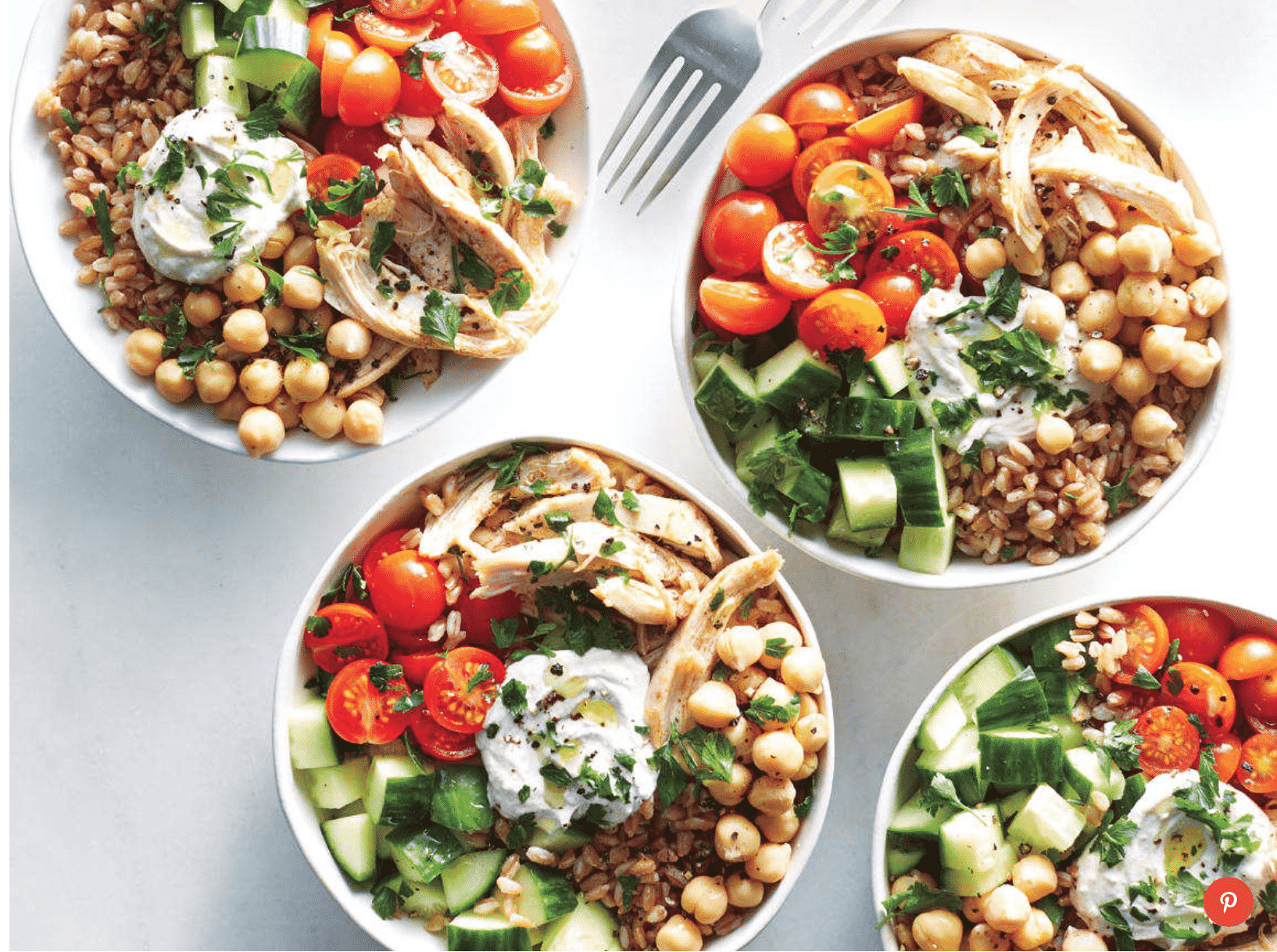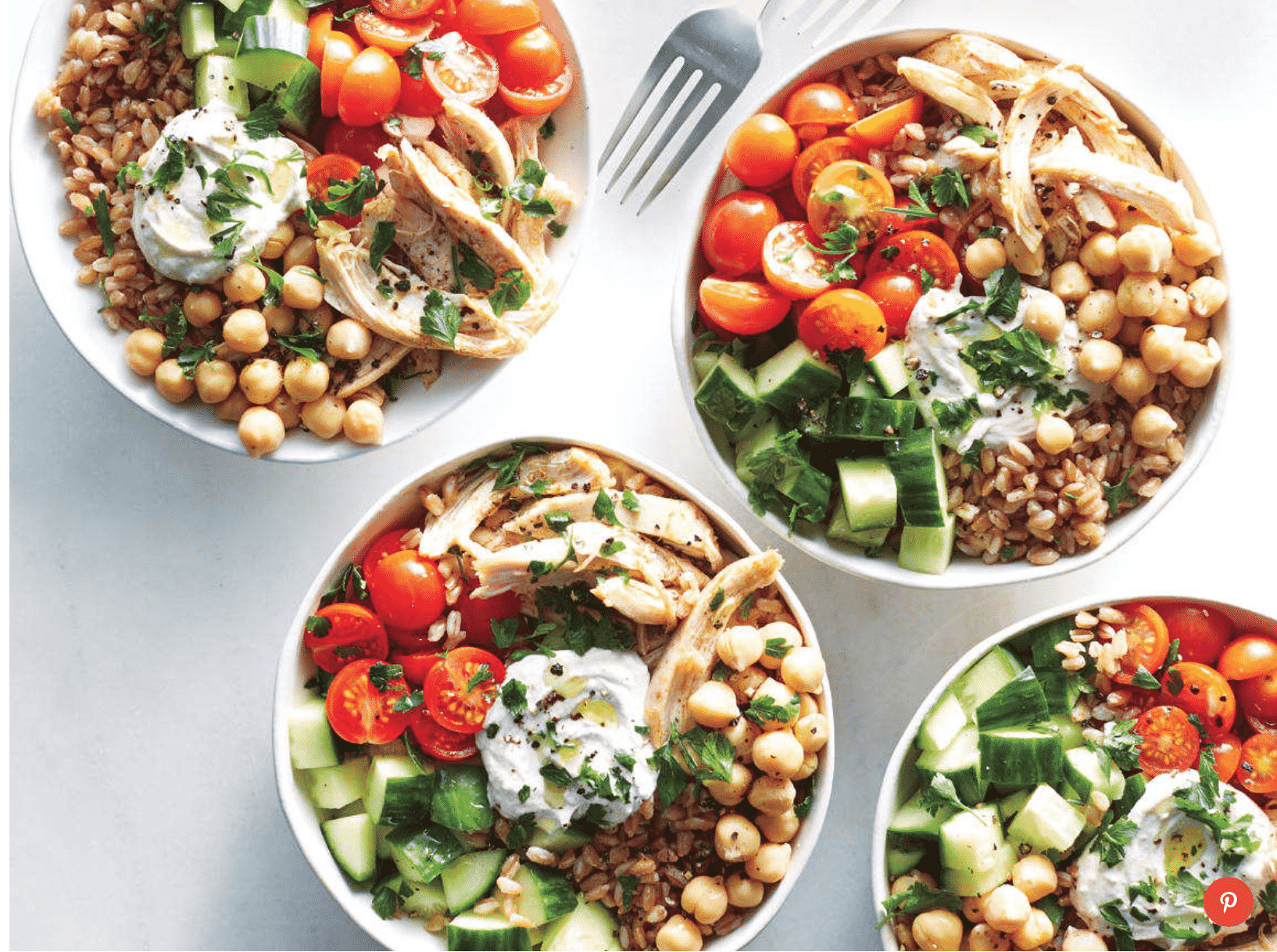 Serves 4 (serving size: 1 bowl)
Ingredients
12 oz. skinless, boneless rotisserie chicken breast, shredded (about 3 cups)
2 tsp. olive oil
3/4 tsp. kosher salt, divided
1/2 tsp. cumin, divided
1/8 tsp. paprika
1/2 cup plain 2% reduced-fat Greek yogurt
1 tsp. fresh lemon juice
1 tsp. tahini (sesame seed paste)
1 tsp. minced garlic
1 (8.5-oz.) pkg. precooked farro
2 cups chopped English cucumber
2 cups halved cherry tomatoes
1 (15-oz.) can unsalted chickpeas, rinsed/drained
2 tsp. chopped fresh parsley
1/4 tsp. black pepper
Directions
Step 1 Place chicken and oil in a large bowl; toss to coat. Combine 1/2-tsp. salt, 1/4- tsp. cumin, and paprika in a bowl. Add spice mixture to chicken mixture; toss to coat.
Step 2 Combine remaining 1/4- tsp. salt, remaining 1/4- tsp. cumin, yogurt, lemon juice, tahini, and garlic in a small bowl. Set aside.
Step 3 Heat farro according to package directions. Place 1/2 cup farro in each of 4 bowls. Top each serving with about 3/4 cup chicken mixture, 1/2 cup cucumber, 1/2 cup tomatoes, about 1/3 cup chickpeas, and 2 1/2 Tbs. Greek yogurt mixture. Top with parsley and black pepper.