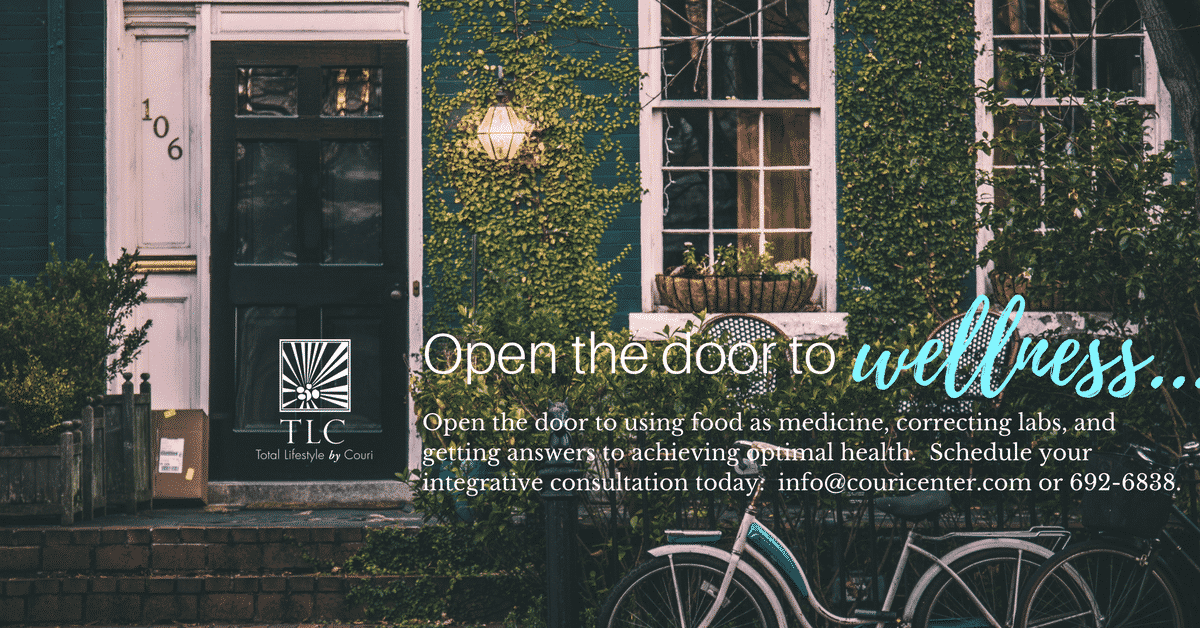 TLC™ is a personalized wellness program designed to restore health through lifestyle changes.
Science-based, TLC™ incorporates in depth labs, nutrition and exercise. TLC™ is based on traditional and integrative medicine principles.
Tailored just for you, TLC™ incorporates food sensitivity, hormone, metabolic and expanded lab profiles. Whether you need a boost to lose weight & improve eating habits or a comprehensive wellness program, we can help guide you.
Enroll today and receive a FREE Fitbit*!
In 2012 Dr. Couri, MD graduated from a 2-year Fellowship in Integrative Medicine at the University of Arizona under the direction of the all-inspiring Dr. Andrew Weil. The TLC™ program combines the power of Integrative Medicine with the foundation of traditional Western Medicine for an unsurpassed experience that you will benefit from for years to come.
Click here to schedule your FREE TLC™ Consult: info@couricenter.com
*Available with new Core and Plus enrollments.
TLC™ Total Lifestyle by Couri     Heal. Restore. Thrive.