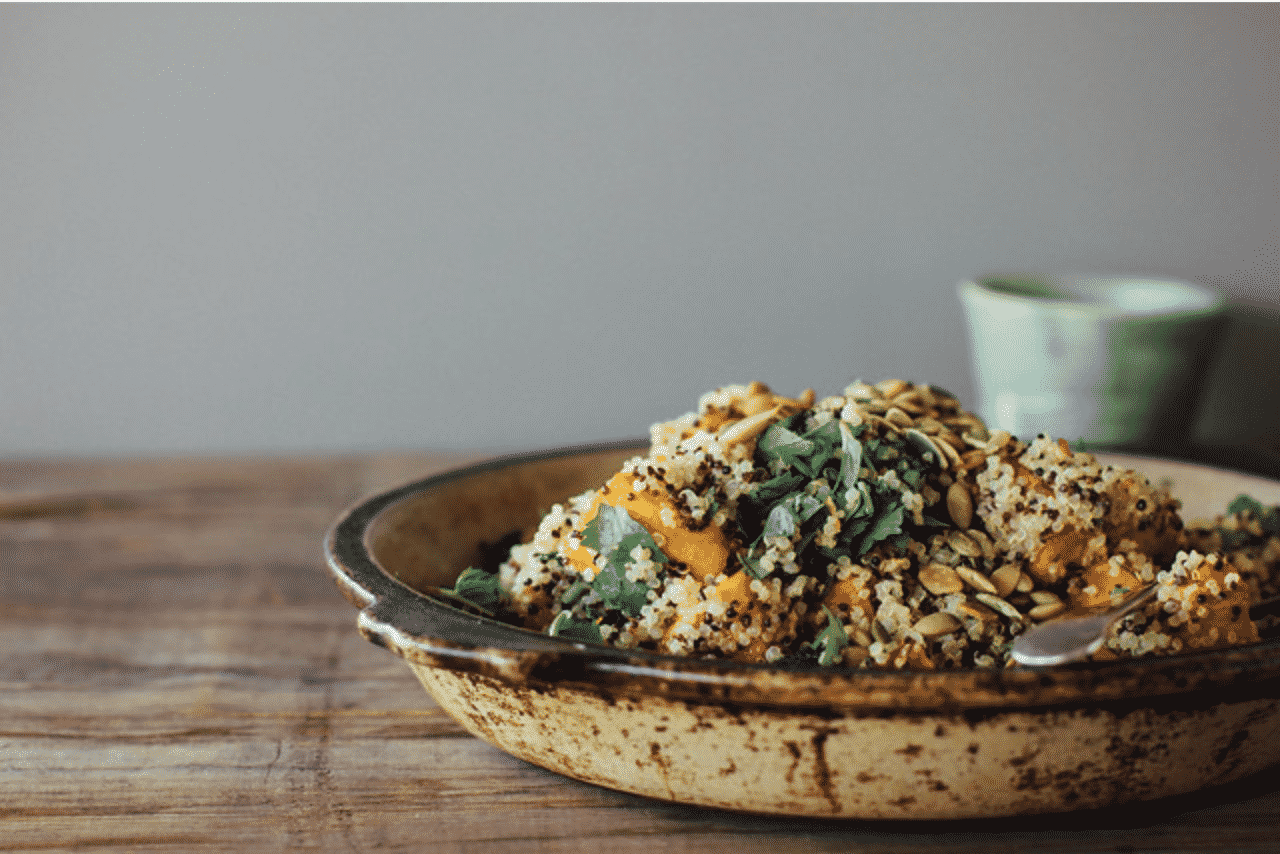 ginger roasted pumpkin + quinoa salad w/ mint, chilli + lime recipe
Compliments of MyDarlingLemonThyme.com
Ingredients (serves 2-4 or more as a side)
1 kg piece of pumpkin
1 tablespoon finely grated fresh ginger
2 green or red chilies, finely chopped
2 cloves garlic, finely chopped
2 tablespoons olive oil
2 teaspoons pure maple syrup
a handful of finely chopped coriander (cilantro) roots and stems, optional
Fine sea salt and freshly ground black pepper
1 cup quinoa
1 1/2 cups water
The juice of two limes (or large lemon)
A good handful each of fresh mint and coriander (cilantro) leaves
toasted pumpkin (pepita) seeds
Preparation
Pre-heat oven to 400F. Peel pumpkin, remove the seeds and cut into even chunks approximately 2-3cm wide. Combine pumpkin with ginger, chili, garlic, olive oil, maple and coriander roots and season well with salt and pepper. Combine well before turning out onto a large oven tray. Bake for 25-30 minutes, turning once or twice or until the pumpkin is lovely a golden and soft right through. Remove from the oven and set aside to cool slightly.
Meanwhile, place quinoa into a fine-mesh sieve and rinse well. Bring the water to the boil in a small saucepan before adding the quinoa, covering with a lid and reducing the heat down to a gentle simmer. Cook for 10-12 minutes until the water has been absorbed and the quinoa is tender. Remove from the heat, leave the lid on and set aside to steam for a further 5 minutes before fluffing up with a fork.
When both the pumpkin and quinoa are cooked, combine the two in a large bowl, making sure you scrape any lovely bits of ginger and oil from the bottom of the roasting tray into the bowl too. Squeeze over the lime, stir through the herbs, season with more salt and pepper if desired and scatter over the pumpkin seeds to serve. You can eat this warm or cool the pumpkin and quinoa first before stirring through the herbs and serve at room temperature.
Enjoy!