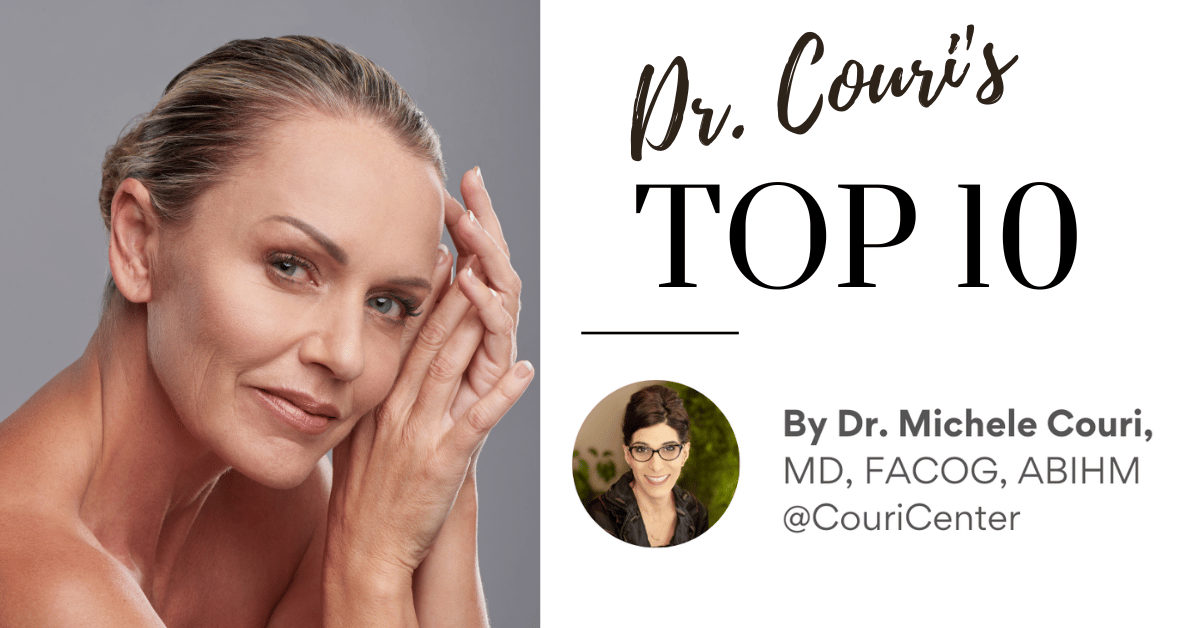 10 Facts about Skin Aging By Dr. Michele Couri, MD, FACOG, ABIHM
Skin aging is a process affected by numerous factors, including but not limited to poor nutrition, chronic illness, smoking, excessive alcohol use, and prolonged or repeated exposure to ultraviolet (UV) radiation (photoaging).

It has been estimated that 80% of facial aging has been attributed to chronic sun exposure.

Exposure to the sun and tanning beds are common sources of ultraviolet radiation. UV radiation permanently damages the deepest layer of the skin called the dermis, and it may take years before the signs of skin damage are visible. 

Indoor tanning beds are prevalent among young adults in the United States. In a study of 125 colleges and universities, 48.0% had indoor tanning facilities either on campus or in off-campus housing. Most off-campus housing facilities with indoor tanning (96%) provide it free to tenants.

Photodamage (sun damage) is characterized by wrinkling, loss of collagen and elasticity, roughened and uneven skin, dark spots (liver spots), and patchy pigmentation. Photodamage also increases the risk of certain types of skin cancers.   

Preventing sun damage is the best practice, and using SPF (30 or higher) sunscreen, wearing appropriate UV protective clothing, and avoiding tanning beds are a few simple options to keep your skin safe.  

If sun damage has occurred, there are effective treatments available, including topical medications and solutions,

chemical peels

, and

laser therapy

– to name a few.

The gold standard topical treatment for photodamaged skin is all-trans retinoic acid (retinoids), which is a form of vitamin A. Studies of all-trans retinoic acid show that it can increase collagen content in the skin as well as induce dermal repair.  

Vitamin C formulations applied to the skin are potent antioxidants and can reduce the effects of photodamage by promoting collagen synthesis. Vitamin C can neutralize and remove oxidants found in environmental pollutants and UV radiation. Topical Vitamin C formulations are most effective when combined with topical Vitamin E.

Ceramides and botanical extracts/plant-derived formulations are also potentially effective in improving the health of sun-damaged skin.
Preventing photodamage of our skin is within our control. It is never too early or too late to start practicing safe sun exposure, and it is imperative that we teach our children and grandchildren these important lessons as well. To learn more about treatments offered at the Couri Center for sun-damaged skin and our coveted SkinBetter sunscreen and serums, call 309-692-6838 or schedule a visit online with our Licensed Esthetician, Ashley, today. Your skin will thank you! 
To Your Health,
Dr. Couri
Sources Used:
E.J. Bradley, et al. Over-the-counter anti-ageing topical agents and their ability to protect and repair photoaged skin. Maturitas 80(2015) 265-272.
Baumann. Skin ageing and its treatment. J. Pathol. 2007 Jan;211(2):241-51.

Pullar, et al. The roles of Vitamin C in skin health. Nutrients 2017 Aug; 9(8): 866

Pagoto, et al. Availability of tanning beds on U.S. college campuses. JAMA Dermatol. 2015 Jan;151(1):59-63.