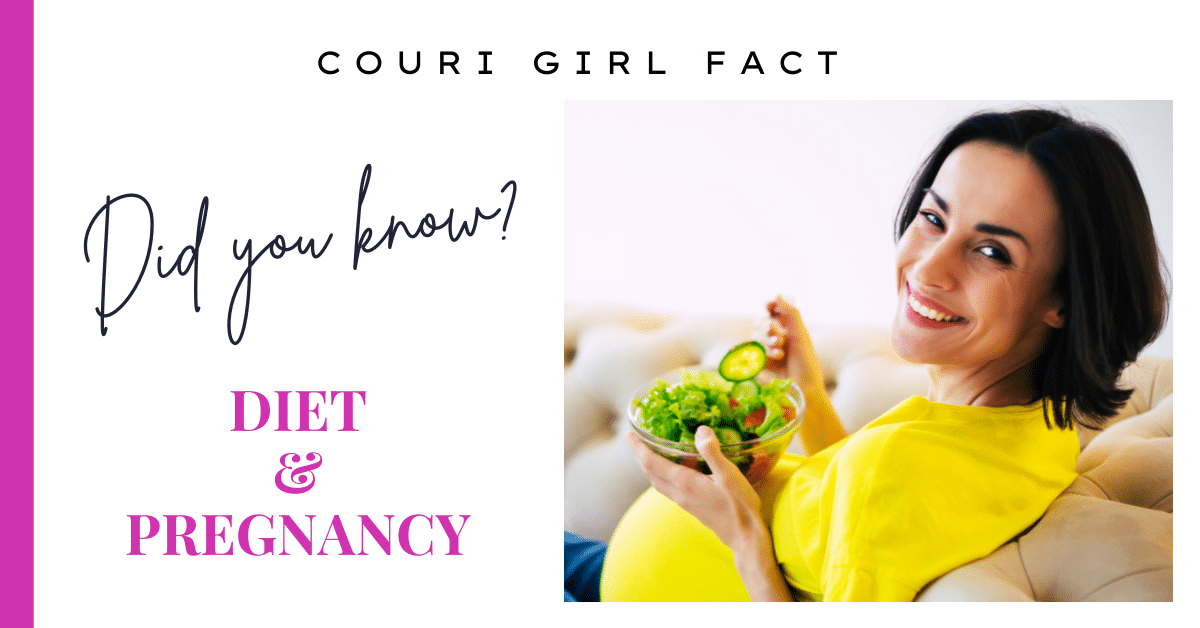 I cannot think of one aspect of our health in which our nutrition does not play a role. I have always had a particular interest in the interplay between nutrition and disease, and I found this most recent study from the American Journal of Clinical Nutrition to be quite interesting. This study entitled "Healthy dietary patterns and common pregnancy complications" included 1,887 pregnant women from the Eunice Kennedy Shriver National Institute of Child Health and Human Development Fetal Growth Studies. The women at 8 to 13 weeks gestation responded to a dietary questionnaire about their diets in the previous 3 months. The diets of these same women were re-evaluated at 16 to 22 weeks gestation and at 24 to 29 weeks gestation.  
Researchers used three measures of healthy eating when scoring the womens' answers. The three measures of healthy eating included the Alternate Healthy Index (AHEI), the Alternate Mediterranean Diet (AMED), and the Dietary Approaches to Stop Hypertension diet (DASH). The AHEI was developed by Dr. Walter Willett and colleagues at Harvard's Department of Nutrition, and its premise is that the quality of the foods that we eat is much more important than the breakdown of the macronutrients themselves. The foundation of the Mediterranean Diet is an abundance of vegetables and fruits, legumes and whole grains, choosing healthy fats such as olive oil and avocados, and consuming red meat rarely. The DASH diet includes foods that are rich in potassium, calcium, and magnesium. These nutrients help control blood pressure. The diet limits foods that are high in sodium, saturated fat, and added sugars. In all three measures of healthy eating, the women were encouraged to limit the intake of red and processed meat while increasing the intake of vegetables, fruits, whole grains, nuts, and legumes.  
What the researchers found was so very encouraging. Women with high AHEI scores at 16 to 22 weeks had a 32% lower risk for gestational diabetes compared to women who did not follow the AHEI eating plan. Women who followed a DASH style diet at 8 to 12 weeks and at 16 to 22 weeks had a 19% lower risk of pregnancy-induced hypertension (high blood pressure). Also, there was a link between a healthy diet and lower risks of preterm birth. High AMED and DASH scores at 24 to 29 weeks were linked to a 50% lower risk of preterm birth compared to diets low in these areas.  
What we eat truly matters, and for all women contemplating pregnancy, the earlier you start eating healthy, the better. If you have nutrition-related questions, we are here to help. We are fortunate to have a full-time Registered Dietician, Leslie Rusch Bayer, as part of our Clinical Staff, and some insurance plans even cover Dietician services. Bon appetit!
To Your Health,
Dr. Couri
References:
Li M, Grewal J, Hinkle SN, et al. Healthy dietary patterns and common pregnancy complications: a prospective and longitudinal study. Am J Clin Nutr. June 2021. 
Contemporary OB/GYN, Carr, L.; A Healthy Diet from Conception to the Second Trimester Reduces Risk of Pregnancy Complications; June 16, 2021