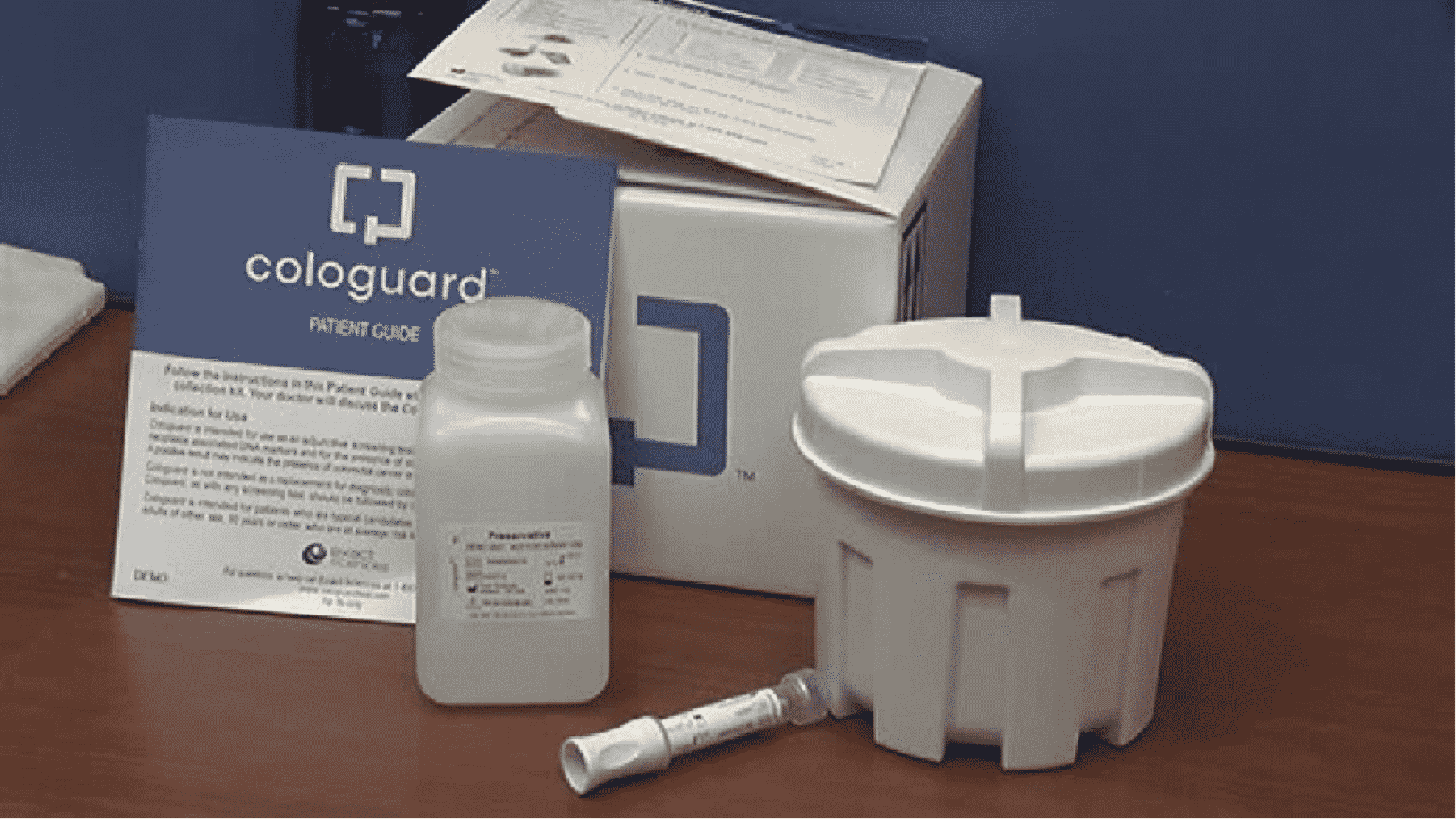 "Life is a one time offer, use it well." ~UNKNOWN
Colon cancer is the second leading cause of cancer-related deaths. The risk of colon cancer increases dramatically after the age of 50, and 4 out of 5 people diagnosed with colon cancer have no prior family history of it. However, 1 in 3 adults over age 50 is not getting screened for colon cancer.   Any patient of mine age 50 and older can tell you that when they see me for their annual well woman exam, I ask them if they are "ready to get their colonoscopy done?" They look at me with that facial expression that needs no explanation. There is no doubt that people dread having a colonoscopy, mainly because they do not want to have to do the bowel prep that precedes the test.
So often when we are referring to cancer, early diagnosis is key to improved survival. When caught early, colon cancer is 90% curable. There is now a non-invasive screening test for colon cancer that is a safe and effective alternative to colonoscopy for patients, age 50 and older, at average risk for colorectal cancer.  The test whose brand name is Cologuard® is a test that detects abnormalities in the stool caused by DNA mutations typically present in colon cancer or precancerous polyps. These abnormal cells from colon cancer shed into the stool, and therefore can be detected by the Cologuard® test. Cologuard® is not intended to be used by patients who have an increased risk for colon cancer, have inflammatory bowel disease or a history of colon cancer or colon polyps.
Cologuard® is FDA-approved, and has a 92% sensitivity in detecting all stages of colon cancer. A positive result may indicate the presence of colorectal cancer or advanced polyps and should be followed up with a diagnostic colonoscopy. However, a positive result does NOT mean that you have colon cancer, as false positive results may occur. Cologuard® does require an order by your healthcare provider, making it available only by prescription. However, once it is ordered, a kit is shipped directly to your home. The kit has very detailed instructions for properly collecting the stool sample and includes a prepaid UPS shipping label.   After the lab work has been completed, the lab will contact your healthcare provider with the results. If your test results are negative, it is recommended that the test be repeated in 3 years. Conveniently, the Cologuard® test does not require any preparation: no fasting or dietary restrictions are necessary.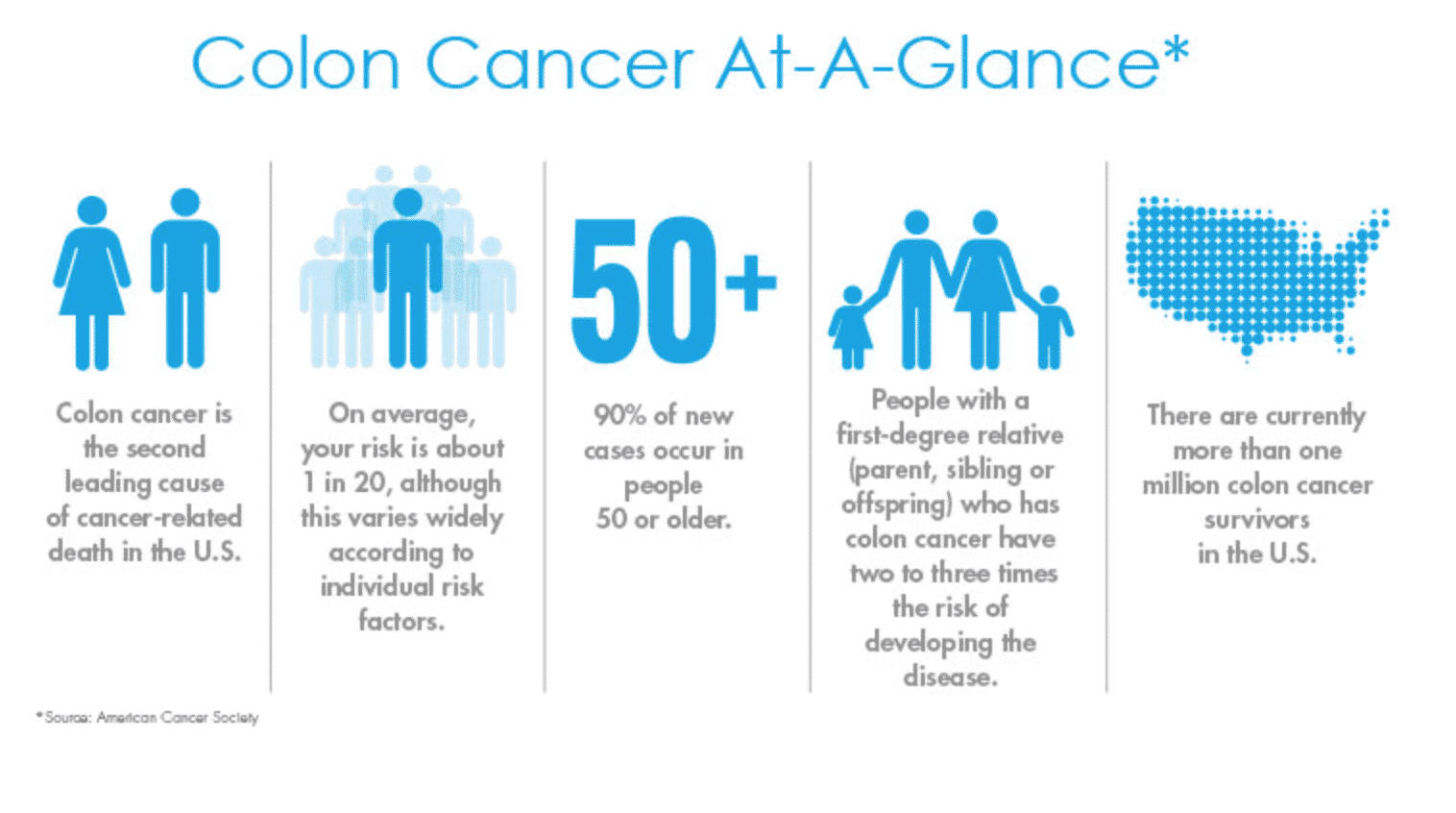 Medicare covers the Cologuard® test with no co-pays or deductible amounts. For some Medicare Advantage patients, prior authorizations may apply. Many major commercial insurers also cover it, and again, prior authorizations may apply. Out of pocket patient costs may range from $0 to $649. It is covered once every 3 years for people who meet the following conditions:
Between 50 and 85 years old
Have no signs or symptoms of colorectal disease including abdominal pain, blood in the stool, positive fecal occult blood test
At average risk of developing colorectal cancer – no personal history of precancerous polyps, colorectal cancer, Crohn's Disease, Ulcerative Colitis; and have no family history of colorectal cancer or precancerous polyps or familial syndromes that increase the risk of colorectal cancer.
Patients learn of their results through their healthcare providers in as little as two weeks.  If you are interested in learning more about DNA stool testing for colon cancer, I recommend www.cologuardtest.com. Neither I nor anyone at the Couri Center has any financial interest in the company that manufactures Cologuard® Ask us at your next appointment if Cologuard® testing is appropriate for you.
To Your Health,
Dr. Couri