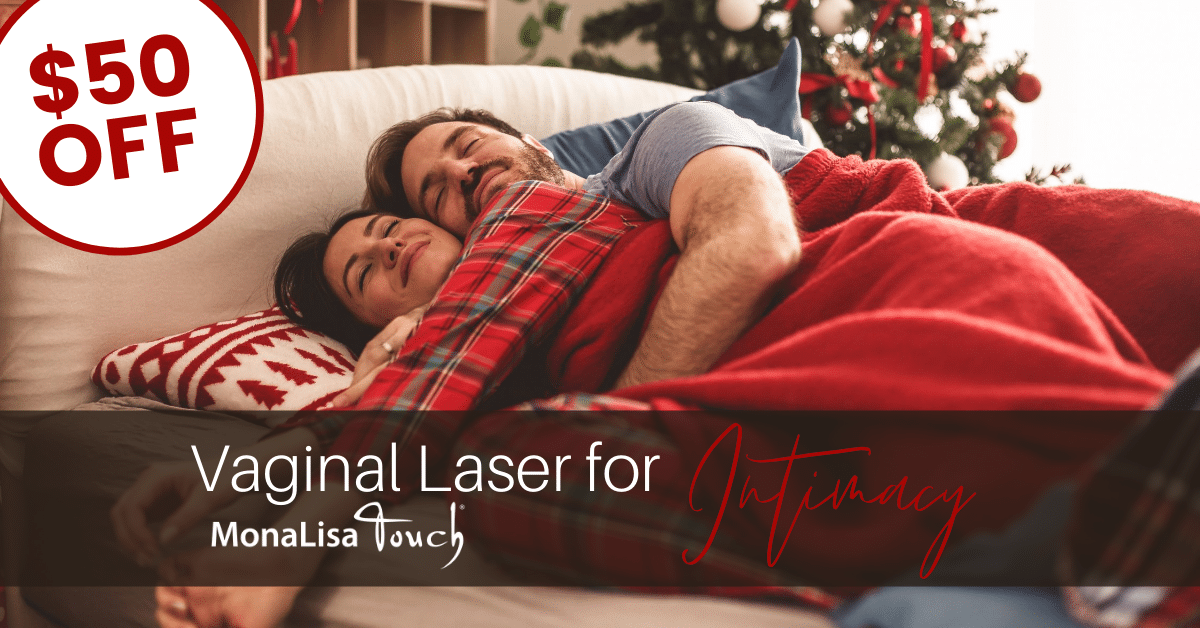 Treat yourself to $50 off your MonaLisa Touch maintenance (booster) treatment.
Sale ends December 31, 2021.
$50 OFF voucher may be applied towards any regular price MonaLisa Touch vaginal laser booster (maintenance) treatment

No limit to # of vouchers for purchase

No expiration

Not responsible for lost or stolen vouchers

Protect your investment in vaginal health and wellness
MonaLisa Touch™ treats common female symptoms:
Painful intercourse

Vaginal dryness
Vaginal burning
Vaginal/vulvar itching
MonaLisa Touch Boosters are recommended annually to maintain results and vaginal collagen.  Learn if MonaLisa Touch is right for you!