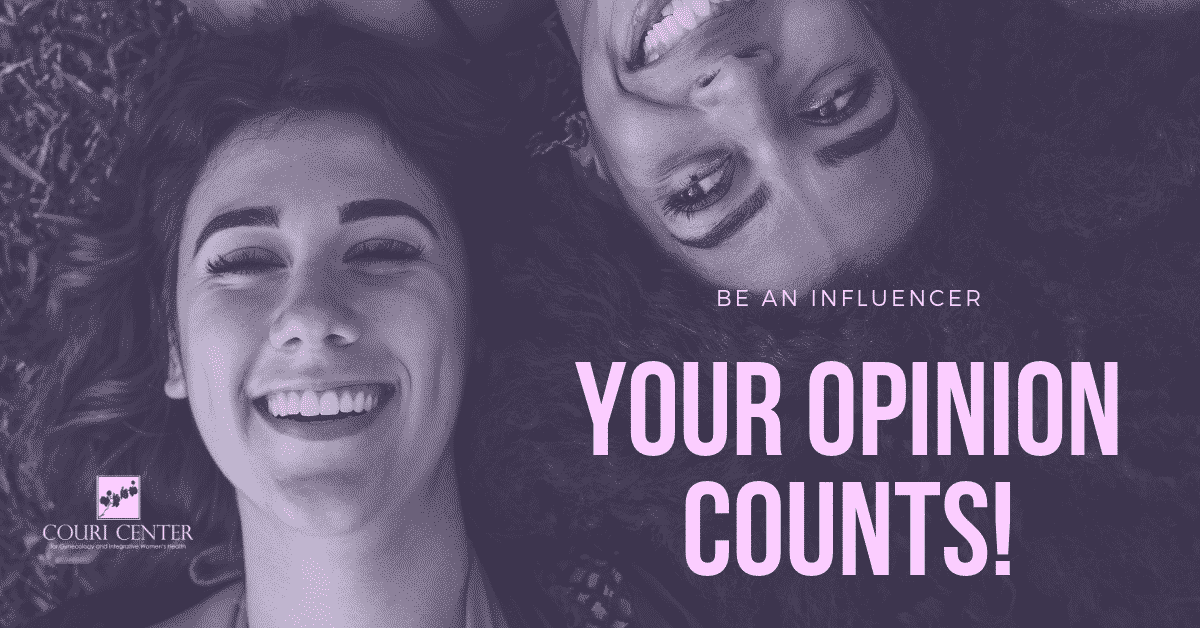 Tell Us What You Think
What would YOU like to hear about in our weekly Couri Girl Insider? Your providers offer educational articles about a constellation of women's health topics. From gynecologic concerns and breast health; cancer prevention; integrative wellness and food sensitivities to aesthetics and skincare, our goal is to keep our patients in tune with the best of modern women's health care.
Be an influencer and share your ideas on relevant topics you would like us to cover.
CLICK HERE to EMAIL your ideas 
Not signed up for our Newsletter?
Don't miss out!  Click on the brown Newsletter Sign up button: SIGN UP for the Couri girl Insider NOW
Thank you for your input!