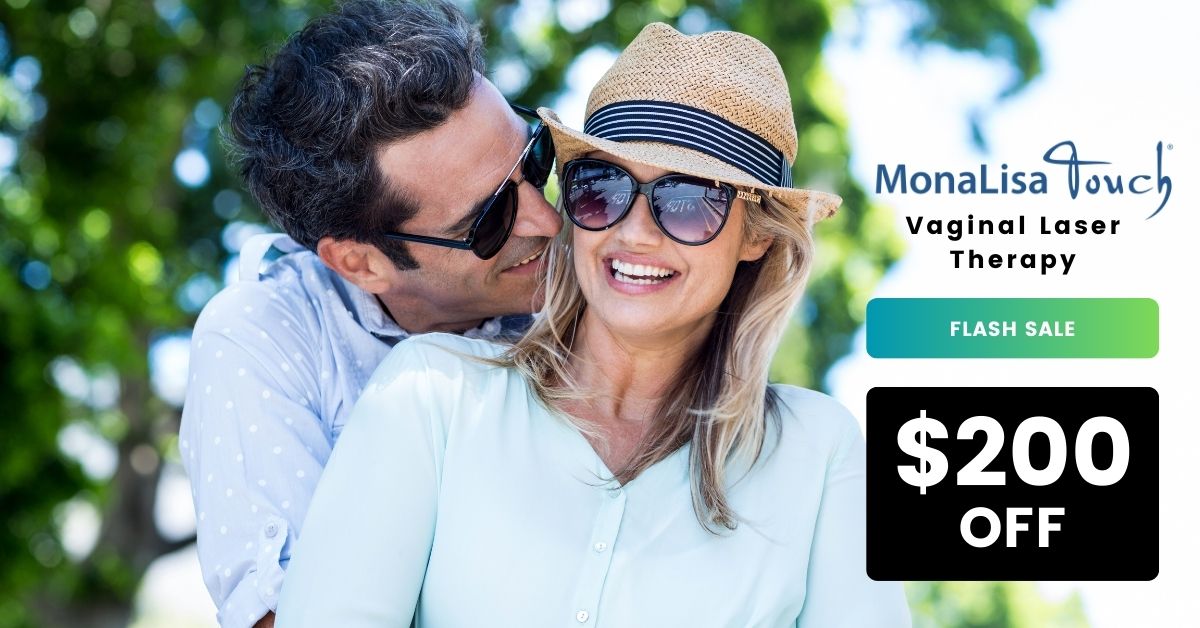 Save $200 OFF MonaLisa Touch for Intimacy & Confidence now thru September 30, 2023.  Does not apply to booster treatments.
Pain during intercourse is very common—nearly 3 out of 4 women have pain during intercourse at some time during their lives. For some women, the pain is only a temporary problem; for others, it is a long-term problem.  As we age, our estrogen levels decline, and many women experience changes that can really affect their quality of life. Estrogen can affect vaginal lubrication. If levels become too low, vaginal dryness can occur, which often leads to painful sex.
Are these symptoms getting in the way of your intimacy?
Painful intercourse
Vaginal dryness
Vaginal burning
Vaginal/vulvar itching
We're here to help.
MonaLisa Touch™ delivers gentle laser energy to the vaginal wall tissue, thereby generating new collagen, elastin, and vascularization. A typical course of treatment is 3 procedures over 18 weeks.
Painless
In-office procedure
Requires no anesthesia
No downtime
Minimal side effects
Each treatment is <5 minutes
FDA-cleared for gynecologic use
Don't let painful sex disrupt your life.  Regain your intimacy and your confidence with MonaLisa Touch laser therapy.
SCHEDULE YOUR CONSULTATION TODAY TO SEE IF YOU ARE A CANDIDATE.