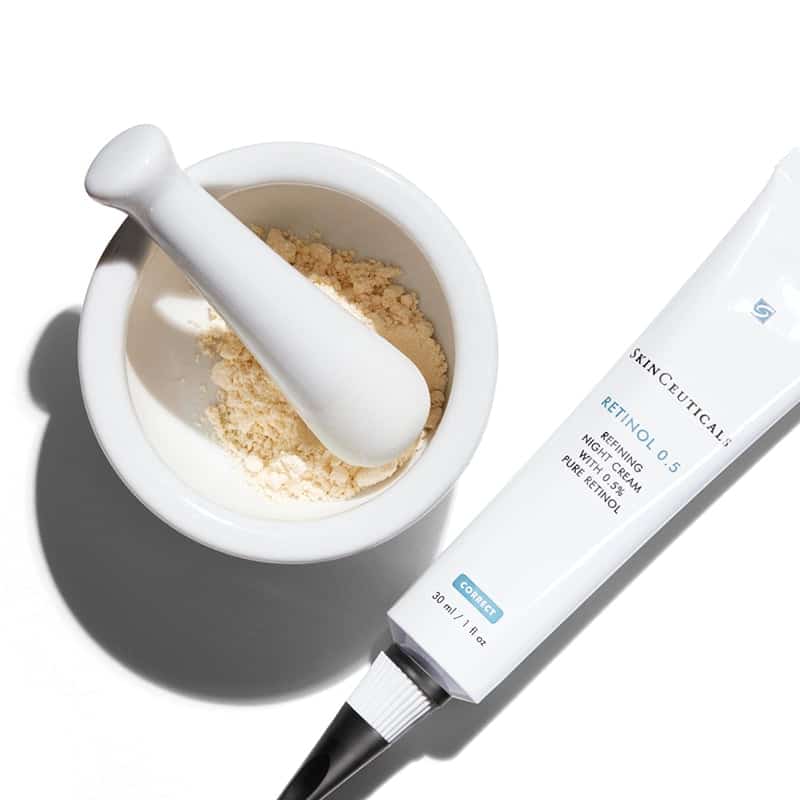 Retinol night cream for face
A concentrated night cream with pure retinol improves the appearance of visible signs of aging and pores while minimizing breakouts
PRODUCT DETAILS
Retinol 0.5 contains 0.5% pure retinol and is enhanced with the latest stabilization and delivery technologies to ensure a steady, even release. Designed to help diminish the appearance of fine lines, wrinkles, and skin discoloration, this retinol night cream can refine the appearance of pores, while reducing the appearance of blemishes associated with problematic skin.
Promotes cell turnover
Improves the appearance of fine lines, wrinkles, discoloration, pores, and blemishes
Formulated to minimize irritation commonly associated with the use of retinol night creams
Specialized packaging preserves retinol potency
Non-comedogenic, paraben-, fragrance-, and gluten-free
Ideal for skin preconditioned with Retinol 0.3
To schedule your complimentary consultation with our Licensed Esthetician, call (309)692-6838 or click below.