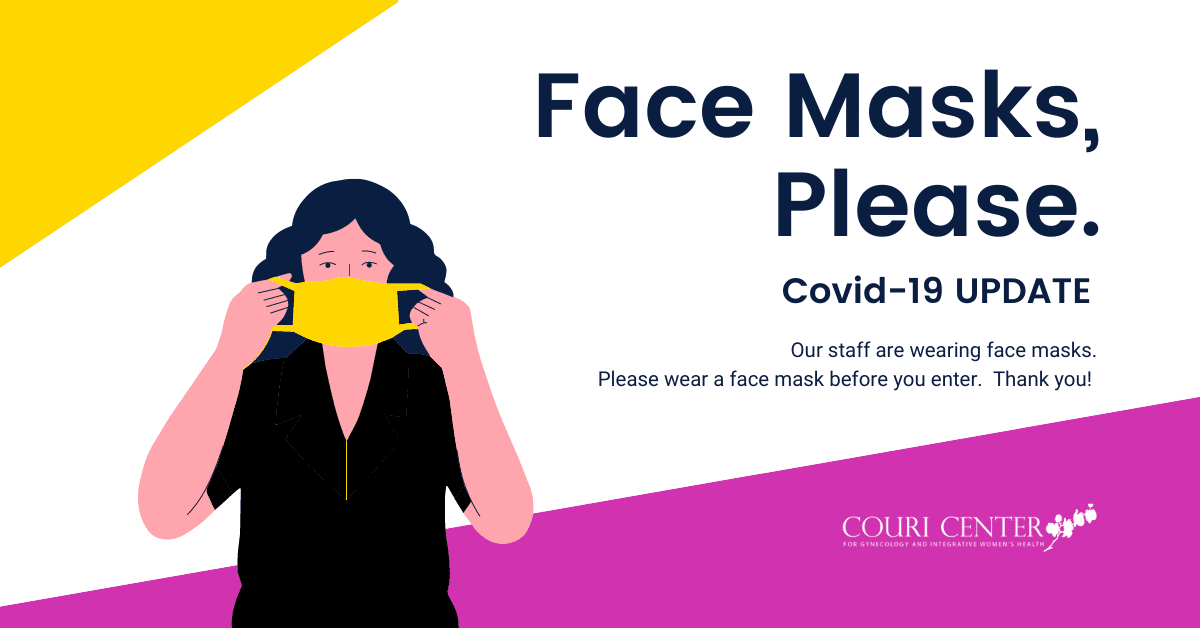 June 16, 2021
On May 13, the CDC released new mask guidance stating that people who are fully vaccinated for COVID-19 do not need to socially distance or wear a mask indoors in most settings.  However, the new guidelines do not apply to health care settings (like hospitals, doctor offices, and long-term care facilities), where everyone must still wear masks.
The Couri Center, in accordance with these current CDC guidelines, will continue to require masks inside our facility regardless of COVID-19 vaccination status.  This applies to all our patients, visitors, and staff.  The Couri Center will continue to re-evaluate and refine our masking policies as the situation continues to evolve and in accordance with the CDC guidelines.  
Thank you all for your patience and understanding.  We always put the health and well being of our patients, visitors, and staff at the forefront of everything that we do.
Michele Couri, MD, FACOG, ABIHM
Couri Center for Gynecology and Integrative Women's Health