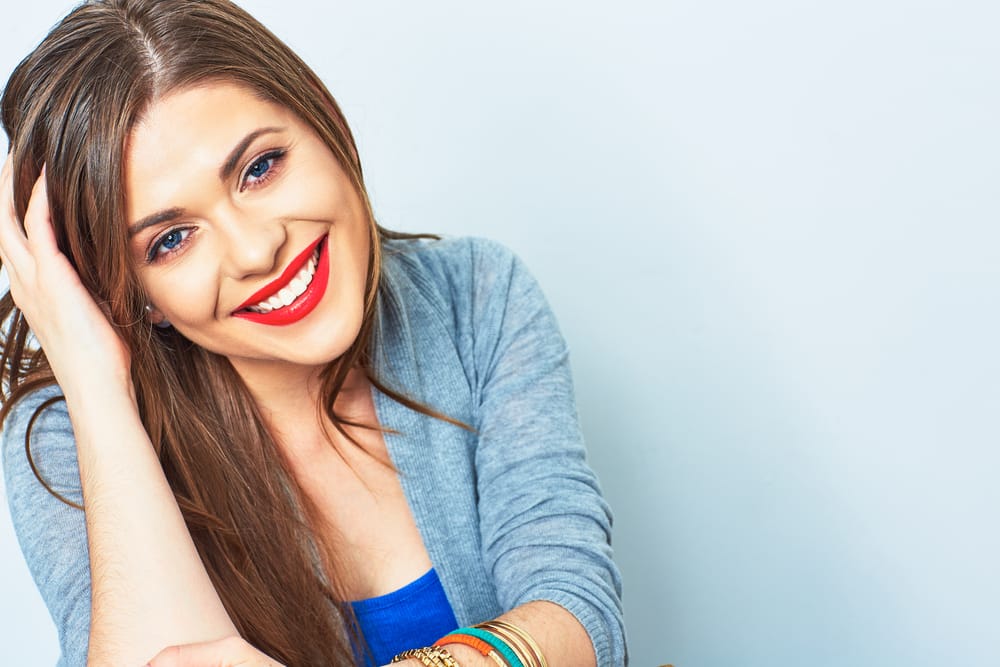 "Is it true I no longer need an annual pap smear?" This is a very common question of many people, especially since the American College of Obstetrics and Gynecology is not recommending an annual pap smear IF the patient has had NORMAL screening Pap smears in years past. We want our patients to know that the Couri Center does recommend the yearly well-woman visit and exam. Often people think that the "yearly gynecology or well-woman exam" is only about the Pap smear. It is not.
At the Couri Center, we have long believed in providing integrative women's health care. It is the heart and soul of our practice. To accomplish this, we believe in addressing concerns involving the "whole person" which is far more than just the lab test called the " Pap smear." Certainly, we believe that the Pap smear is important and has saved many lives by detecting abnormal cells and HPV (human papillovirus), which can lead to cervical cancer. The incidence of cervical cancer in the United States has been greatly reduced since the development of pap smears in the l940s. So, we are still doing many pap smears for women, especially if they have had abnormal paps in the past. The frequency for women with "normal pap" results has been reduced from yearly to every 3-5 years depending on your age and circumstances. (See article by Dr. Kaleb Jacobs in the Couri Center newsletter). We, at the Couri Center, believe that you should have a yearly well-woman visit and then, if you fall into the guidelines of normal routine screening, we would recommend that your pap smear and HPV virus test (the virus believed to cause cancer of the cervix) be performed every 3 years, at the time of your annual exam. However, if you wish to have an annual Pap smear with the office visit, please inform us when scheduling. We suggest that you talk with your insurance provider to be sure they are covering the actual annual Pap smear. While most cover the yearly exam, some are following the ACOG guidelines for routine screening suggesting less frequent Pap smear testing.
So, what does the yearly "well-woman gynecology visit" include? The American College of Obstetrics and Gynecology (ACOG) has developed guidelines for these visits, depending on the woman's age. (Well woman task force: Components of the well-woman visit. Obstet Gynecol 2015) Certainly, each visit will include a height, weight, body mass index (BMI to determine the risk for being overweight/obesity), blood pressure, thyroid, breast exam, abdominal exam, skin exam, and pelvic exam (pap smear as indicated). These are areas of the exam that help us to screen for health or medical problems such as hypertension, overweight issues, assistance with smoking cessation as needed, thyroid problems, breast lumps or problems, abnormal skin issues, and gynecological pelvic problems such as an enlarged uterus, ovaries, prolapsed (sagging) pelvic organs causing incontinence, and vulvar /vaginal skin problems. In addition to the physical exam, and depending on your age, we will discuss other areas pertinent to your health such as your lifestyle habits, home/work/family/self "balance", exercise and eating habits to help assist with normal weight levels, hormone imbalances, and other areas that may be concerning you at the time of the visit.
Ten Reasons Why You Should Have an Annual Well-Woman Examination *
Birth Control: Learn about choosing the right birth control method for you, if you are in need of birth control.
Cancer Screening: Learn more about breast cancer, colon cancer, and other types of cancer.
Vaccinations: Talk with your provider about vaccines against the human papillomavirus (HPV), and other pertinent vaccines for prevention of diseases.
Health Screening: Discuss screening for high blood pressure, diabetes, bone density for osteoporosis and more.
Depression Screening: Depression is a common but serious illness. The yearly visit is a time to talk with your health care provider about any concerns you may have about depression, anxiety and situational stresses in your life.
Sexually Transmitted Infection Screening: Sexually transmitted infections (STI) such as chlamydia, gonorrhea, trichomonas, and genital herpes are infections spread by sexual contact, which can be screened during your pelvic exam at your visit.
Concerns about Sex: Discuss questions or concerns you may have about sexual intercourse, painful intercourse, or hormone changes that may alter your response to sex or interest.
Weight Control: Learn about ways to control your weight, prevent obesity, exercise, and prevent problems associated with being overweight. (Our dietitian, Leslie Bayer, coordinates our TLC™-Total Lifestyle Programs-at the Couri Center. Ask about a free consultation).
Issues With your Menstrual Period: Discuss PMS, painful periods, your first period, heavy bleeding or irregular periods.
Preconception Counseling: If you are planning a pregnancy, talking with your provider about ways to have a healthy pregnancy or plans for conception which will include healthy eating, exercise, avoiding cigarette smoking/alcohol/drugs, past pregnancies, and prenatal vitamins. (We, at the Couri Center, do not provide obstetrical care any longer but can refer you to others that do.) *ACOG 2015
Other Reasons: Get help with hormones, menopause issues, (our harmonié hormone pellet therapy) urinary incontinence, (our Emsella treatment) vaginal dryness, (our MonaLisa Touch™ laser for vaginal health), hair and skin issues (laser hair removal, free aesthetician consultations available), medical-grade skin products (NIA24® now available).
So, the next time someone says "you don't need your yearly pap smear any longer"—you are now better equipped to explain to them the value of a yearly well woman exam and the pap smear routine screening guidelines and the many reasons that your annual visit is very important.
Have a happy, healthy summer!
Terry Polanin, MSN, APN, Certified Family Nurse Practitioner