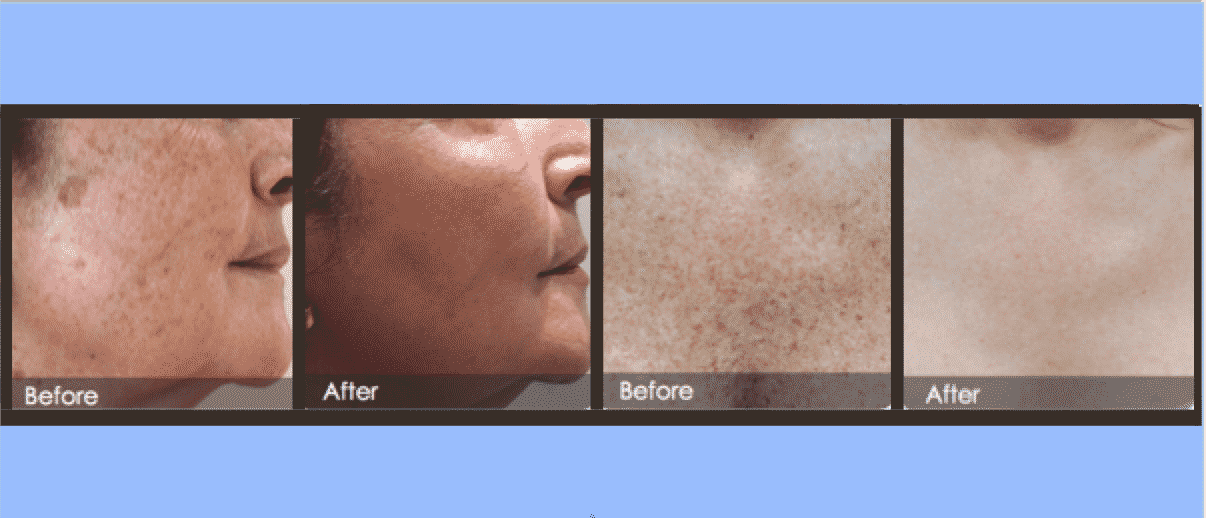 If you keep your ears open in any medical office the term Photofacial may come up. But what is a Photofacial? A Photofacial is an anti-aging treatment that uses Intense Pulse Light (IPL) to penetrate and treat pigmented skin. Photofacials are non-ablative, so no skin is removed during the treatment. IPL technology targets discoloration, sun damage and broken capillaries, revealing clearer skin. Patients like it because there is very little discomfort or downtime. Multiple treatments (3-6) are usually required to achieve the best results and are spaced 4-6 weeks apart.
What results can I expect from IPL?
Decreases appearance of sunspots and pigmentation
Repairs small blood vessels that have surfaced due to sun damage or maturity
Stimulates collagen and improves skin tone
Minimizes wrinkles and signs of aging
Reduces enlarged pores
Diffuses skin redness and Rosacea
The treatment itself does not take very long depending on the area being treated (15-60 minutes). Keep in mind it's not limited to the face just because it's called a facial. Other popular areas are hands, arms, chest and shoulders. Common side effects are redness, swelling, dryness and crusting of deeply pigmented spots. This all will subside rather quickly through your skin's healing process. We can discuss complete expectations during your initial consultation, which is always complimentary.
Patients should have realistic expectations of results, as some damage can lay very deep in the skin. Most discoloration will fade however not all of it will be gone. And of course the key to keeping any skin treatment looking fresh is SUNSCREEN. I like NIA24 Sun Damage Prevention SPF 30 100% mineral sunscreen, $49 available here at the Couri Center (I'm happy to provide a sample too). Without proper protection and limited sun exposure, the treated areas could reappear.
If you're interested in finding out how your skin can benefit from our IPL Photofacial, please schedule your complimentary consultation with me. I look forward to discussing the right treatment options for you.
To healthy skin,
Leslie A. Gilstrap