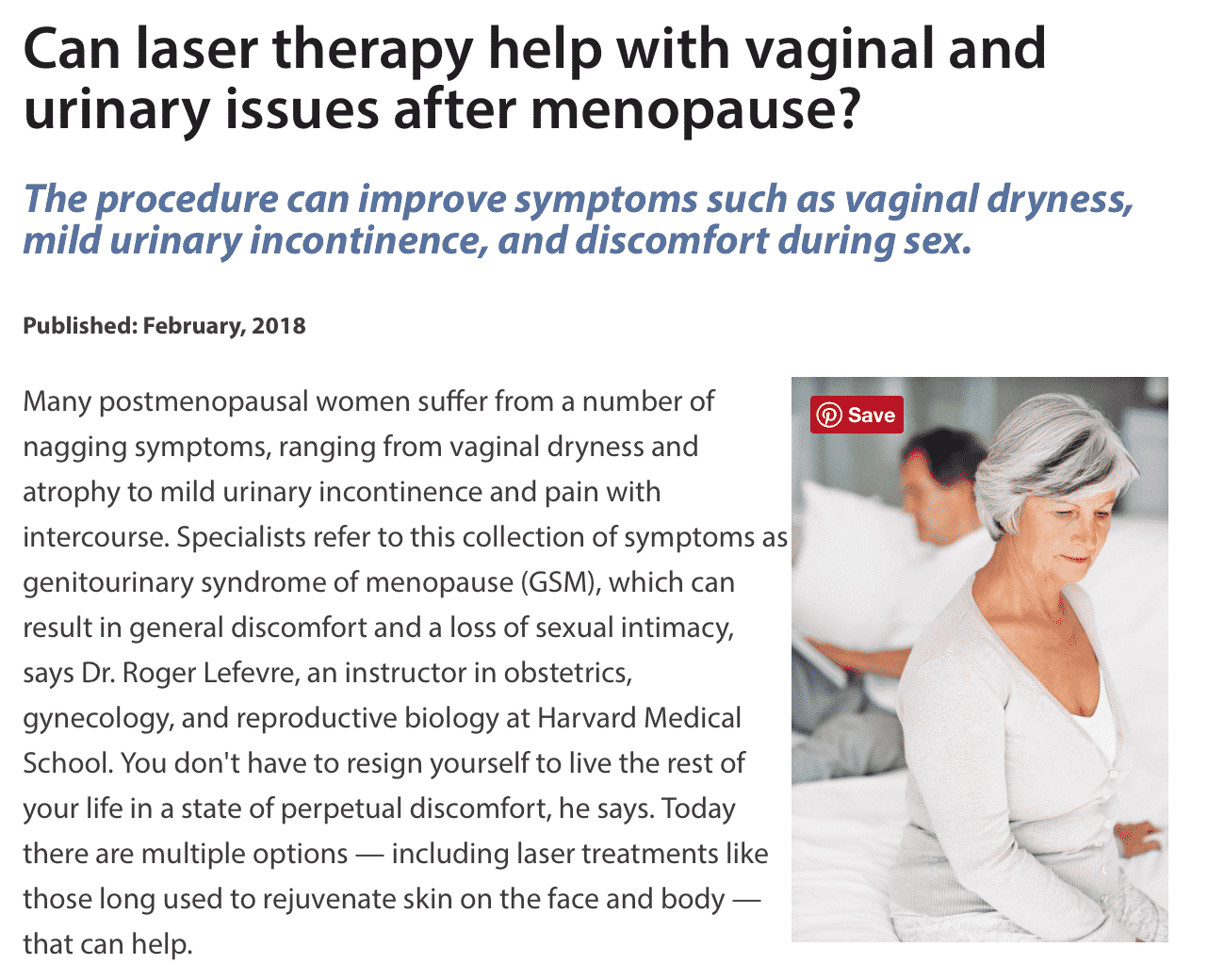 ---
After menopause, when estrogen levels decline, many women experience changes that can really affect their quality of life. Do you experience these symptoms?
Painful intercourse
Vaginal dryness
Burning
Itching
Urinary symptoms
MonaLisa Touch™ addresses these problems without hormones or surgery. Dr. Michele Couri is thrilled to be the first physician in the greater Peoria region to offer this state of the art technology here at the Couri Center. It is ideal for menopausal patients, post-menopausal patients and breast cancer survivors who are often unable to receive conventional treatments for these debilitating symptoms.
MonaLisa Touch™ delivers gentle laser energy to the vaginal wall tissue that stimulates a healing response by generating new collagen, elastin and vascularization. A typical course of treatment is three procedures over 18 weeks.
Painless
In-office procedure
Requires no anesthesia
No downtime
Minimal side effects
Each treatment is <5 minutes
Safe-FDA approved
Thousands of women have been treated worldwide since 2012
In both European and US clinical trials, women reported symptom relief after the very first treatment and even greater improvement after treatments 2 and 3.
RSVP to our FREE informational class to learn more
Couri 30/30 Rewards.  Reward your friends.  Reward yourself.  Give $30. Earn $30.  
SaveSave