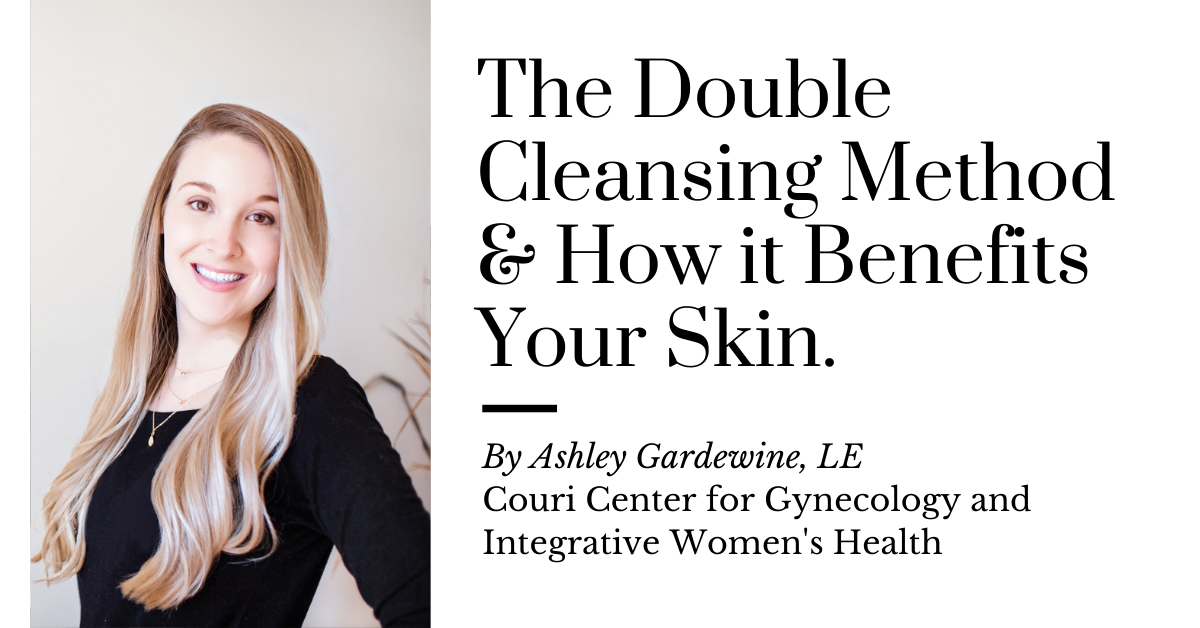 Do you double cleanse your skin?  
Last time we talked about the importance of acids in your skincare and how to choose the right one for your skin type. If you missed it, go back and check it out here: Acids & Skincare So; this month, I wanted to take some time and talk about the importance of double cleansing your skin in the evening. 
Double cleansing has been becoming more popular over the years. Why? Because it works! It is perfect for most skin types but is very important for those of you who wear makeup. The Double cleansing method uses an oil or cream-based cleanser first to remove all traces of makeup, dirt, and pollution, followed by a second cleanser targeted towards your specific skin type or condition. Double cleansing will ensure you have the perfect canvas for the rest of your products to absorb properly into the skin resulting in clean, hydrated, and glowing skin.  
Here is how it works:
Step one: Using an Oil-based or Creamy Cleanser ( I like SkinCeuticals Gentle Cleanser or SkinBetter Cleansing Gel) Massage into skin to attract and thoroughly dissolve excess buildup.
Step two: Wash your face with your prescribed cleanser to remove any residual impurities. The result? A thorough cleanse that sets you up for your healthiest-looking skin each day.
These may seem like fundamental steps, but I promise you if you pay attention to your cleansing routine and take the proper time and care with this step, you will see improvements in your skin! If you are unsure of how to use your cleanser, contact your esthetician. We are always happy to assist our clients.  
I hope this gave you new ideas on how to cleanse your skin effectively. Let me know if you've seen a difference!
Ashley Gardewine, LE