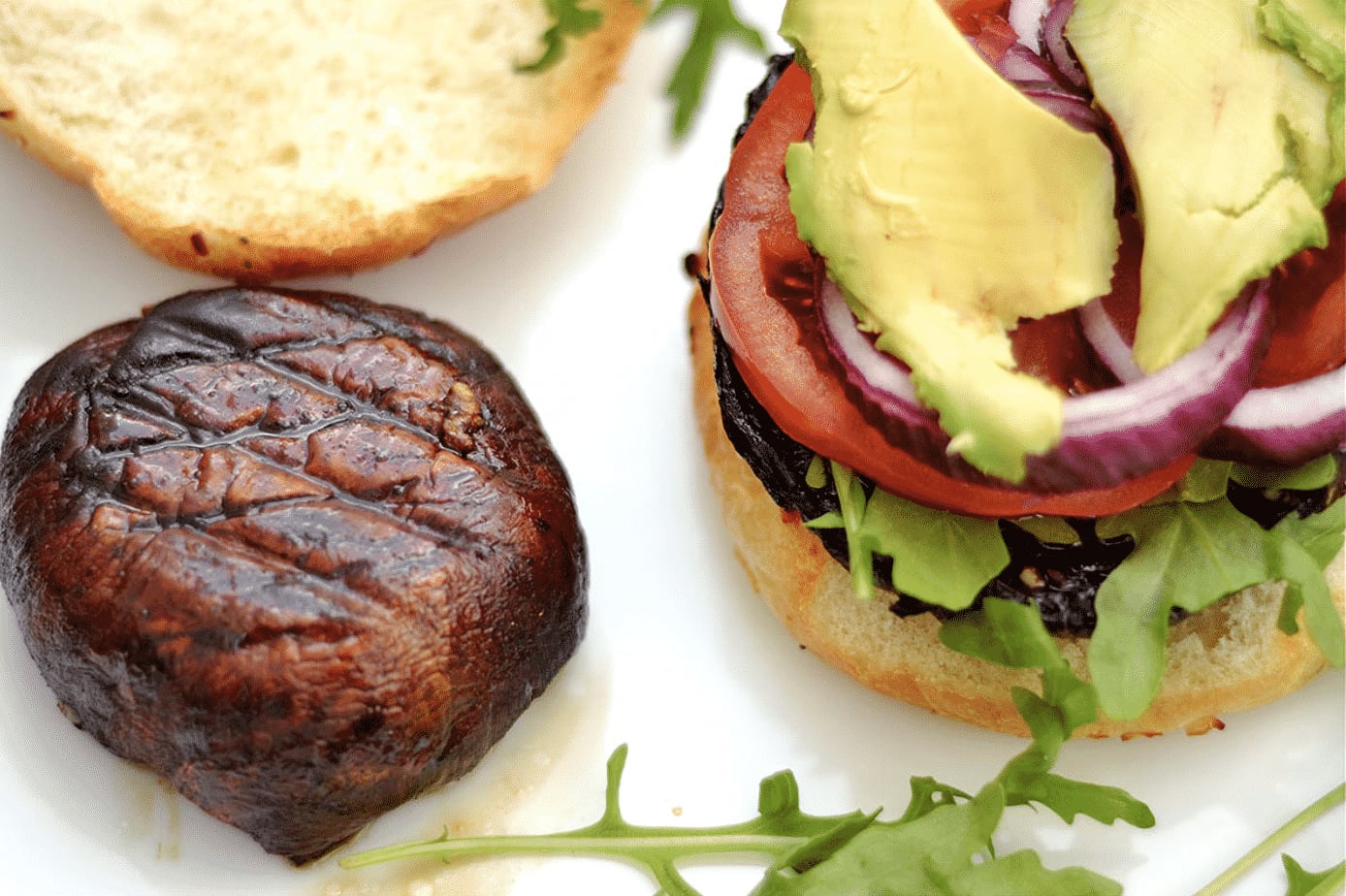 Total Time: 15 minutes
Serves: 4
INGREDIENTS:
2 tbsp. coconut oil
1 tbsp. balsamic vinegar
1 clove garlic, minced
4 Portobello mushrooms, stems off
4 slices of cheese
1 to 2 tomatoes, sliced
1 medium sized onion, sliced
1/2 tsp. sea salt
1/4 tsp. black pepper
4 gluten free/bun of choice or lettuce cups
DIRECTIONS:
Heat up a grill to a medium heat
Mix coconut oil, balsamic vinegar, garlic, sea salt and black pepper in a bowl.
Coat both sides of mushrooms with mixture
Grill mushrooms, stems side up, about 3 minutes, then turn and grill for additional 5 minutes.
Grill Red Bell Pepper slices for 6 minutes. (3 minutes per side)
With 3 minutes remaining place the buns on the grill, cut side down.
Remove everything from grill and allow to rest for a couple minutes.