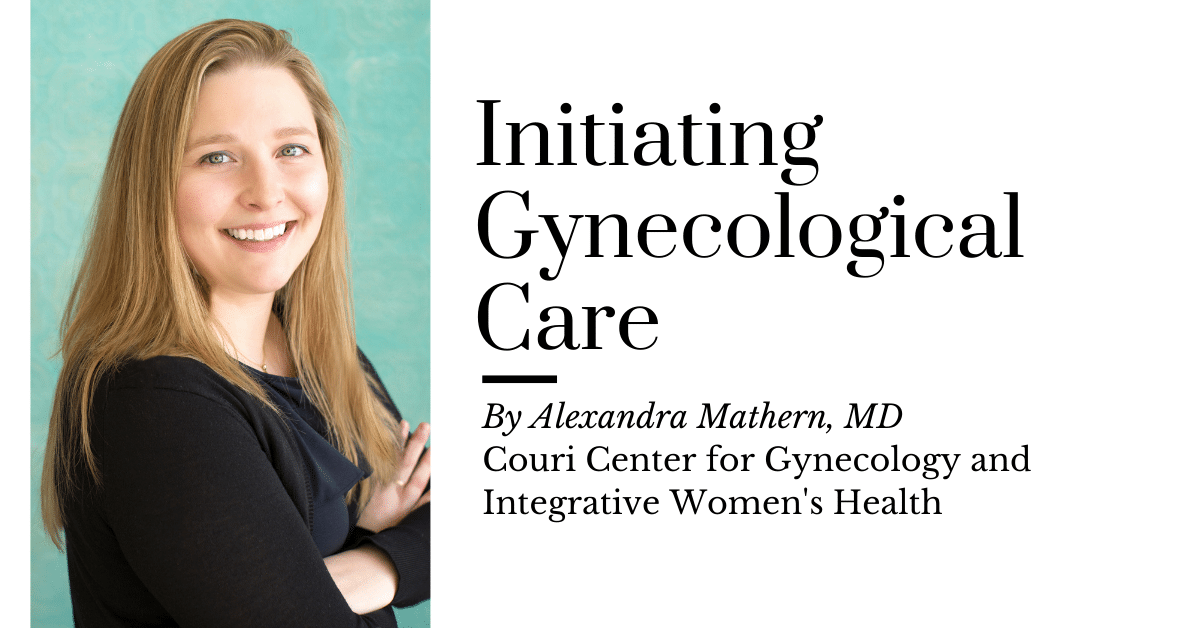 A common question for us providers at the Couri Center is, "When should my daughter initiate gynecologic care?" If a young woman has gone through puberty and has questions or concerns about her reproductive health, it's an excellent time to initiate care with a gynecologist. The introduction into women's health should provide the patient with education, resources, and preventative health services. 
The American College of Obstetricians and Gynecologists recommend an initial visit around 13-15 years old. The initial visit generally does not involve a pelvic exam but is a prime time to allow the patient to ask questions and set expectations for future appointments.
For routine care, the initial pelvic exam is generally not for quite a few years after the patient initiates care and frequently will occur at the time of the first pap smear. Recommendations from The American College of Obstetricians and Gynecologists, along with the United States Preventative Task Force and the American Cancer Society, state cervical cancer screening is recommended for most young women starting at age 21 years old. This may be a change from previous generations when this screening began much sooner. Most cervical abnormalities between 15 and 19 years old are cleared within 1-2 years. Current research shows that screening under 21 years old does not reduce cervical cancer rates and may lead to unnecessary treatment. 
For those who have initiated intimate relationships, it is also essential to be established in order to have routine sexual health screening. Again, this does not always entail an internal pelvic exam, but if the relationship has been established with a provider, transitioning care to more sensitive topics may be easier. 
The first few years of GYN care are vital in establishing knowledge and expectations and developing trust between the patient and her health provider. A good foundation will help the young woman navigate her reproductive years and beyond with comfort and confidence. We're here to help. Contact us: 309 692-6838 or schedule now.
Dr. Mathern