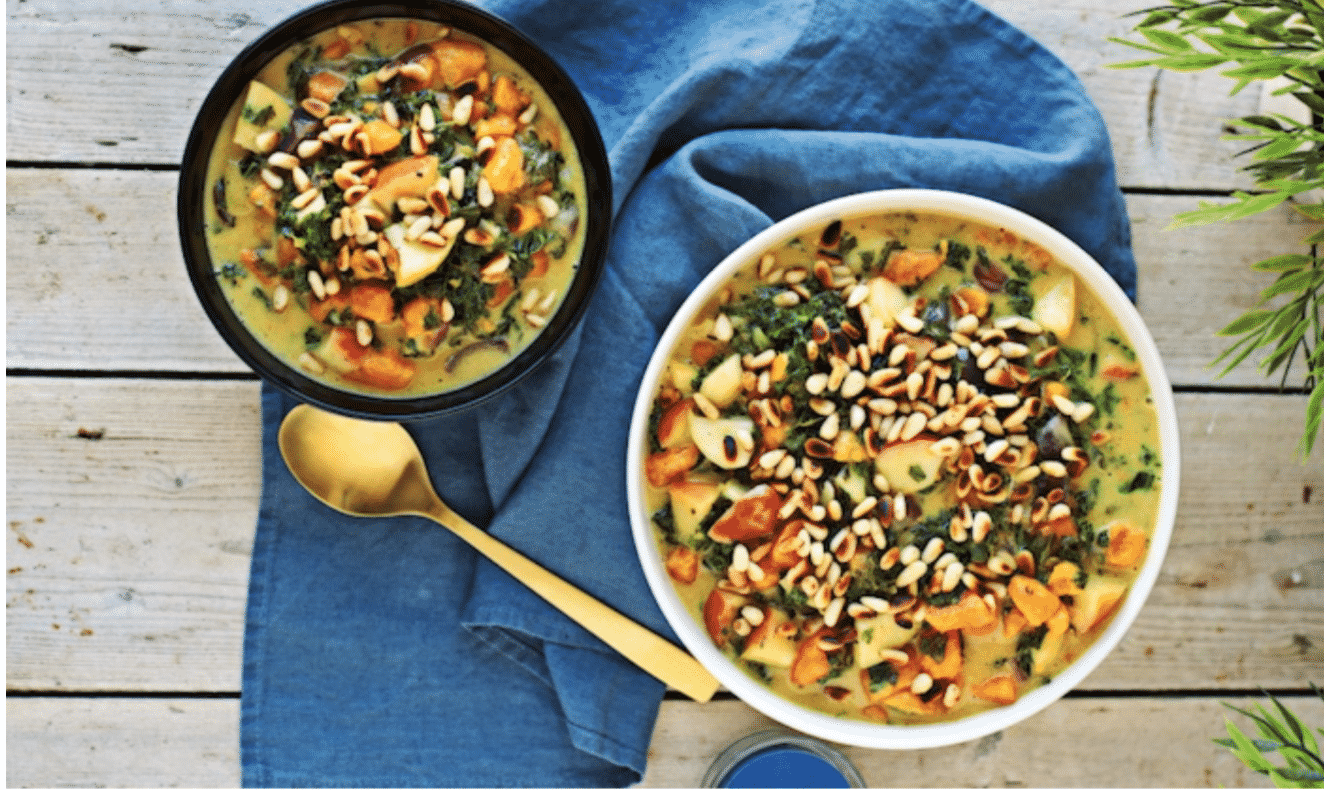 Author: Contentedness Cooking
Prep Time: 10 minutes Cook Time: 15 minutes Total Time: 25 minutes
Yield: 6: Vegan, Gluten Free
Ingredients
2 large sweet potatoes
2 15 oz. cans full fat coconut milk
4 handfuls of chopped kale
1 onion, chopped
1 1/2 – 2 apples, chopped
Salt, pepper, curry (optional)
Roasted pine nuts for garnish
Instructions
Start out with preparing the ingredients. Peel and dice the sweet potatoes. Wash and chop the kale, onion, and apples.
Bring the coconut milk to a boil in a large saucepan. Add the sweet potato dices and cook on medium heat for about 5 minutes.
Add the kale, onion, and apples to the saucepan. Season with salt, pepper, and optionally curry according to taste. Let simmer for another 10 minutes.
In the meantime, roast the pine nuts in a frying pan.
Serve the stew hot with a good amount of the roasted pine nuts.