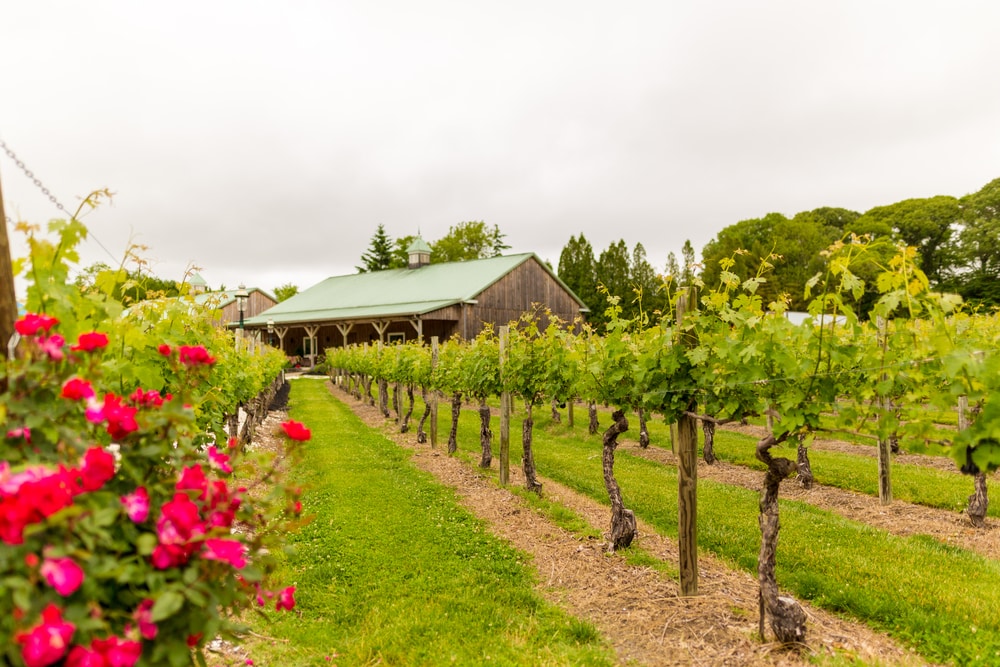 I recently had the privilege of attending the graduation for the OSF Saint Francis OB/GYN residents. As you may have heard or read, one of the graduating residents, Dr. Kaleb Jacobs, will be joining the Couri Center starting August 1st as a practicing Gynecologist.   (To say that I am excited about this is an understatement.)   Attending this joyous event brought to the surface a flood of emotions and memories. It has been 16 years since I graduated from this same residency program. I was more than thrilled to attend to show my support for Dr. Jacobs and colleagues. However, as in many times in life, "in giving, you shall receive".
I indeed received the best gift that night – I was able to see and reconnect with my two mentors from medical school and residency. These two physicians, Dr. Tom Gross and Dr. Ken Hodel taught me more than just the science of medicine. They both instilled in me the courage to see my possible future and believe that it can be obtained. Dr. Gross practiced Perinatology at OSF Medical Center for 30 years, and he was instrumental in bringing the specialty of high risk Obstetrics to Central Illinois. He just recently retired in 2016. It is because of Dr. Gross that I chose to dedicate my entire career to taking care of women. His shear intelligence is second only to his humility and selflessness. Dr. Gross is a man of few words, but his actions always told the story. No matter what time of day or night he was called in to take care of a patient, he always did so with grace and respected the dignity of life, both born and unborn, with unfaltering compassion. He was like a father figure to me, and I will always be grateful for the endless lessons he bestowed upon me.
Dr. Michele Couri & Dr. Ken Hodel, June 2001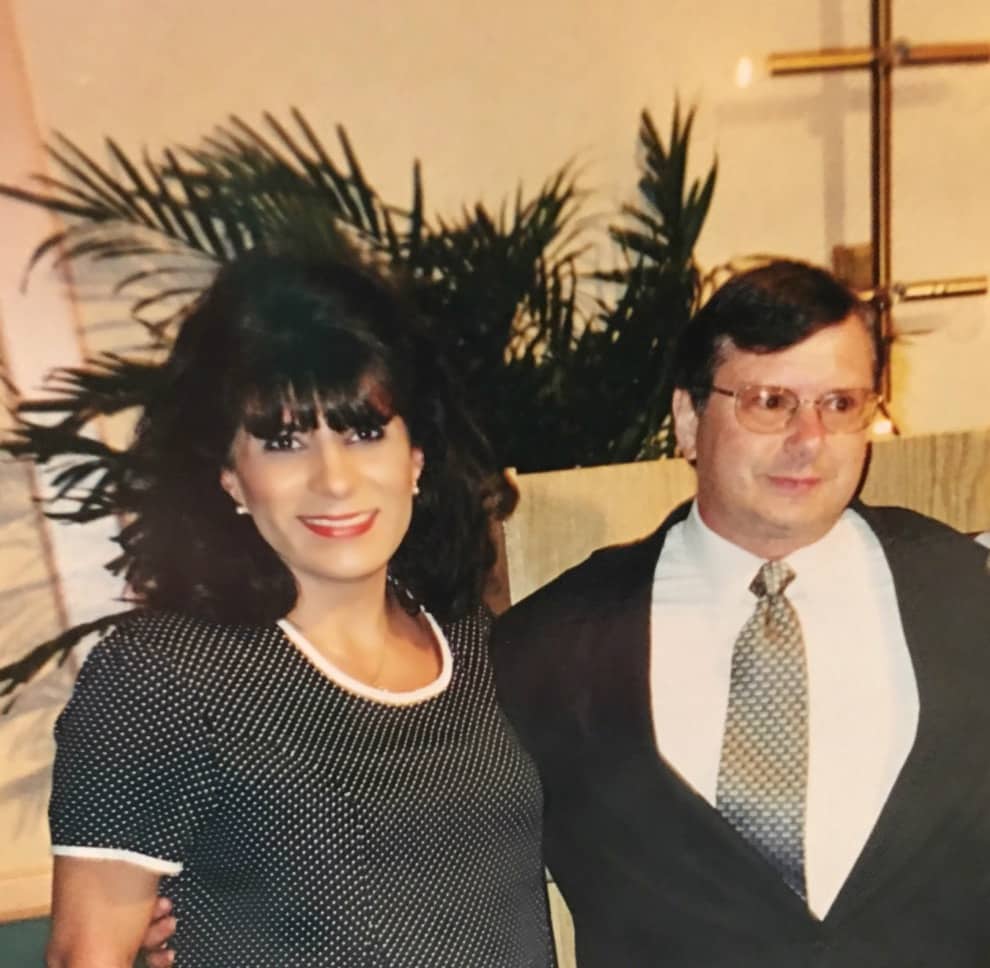 Dr. Michele Couri & Dr. Tom Gross, June 2001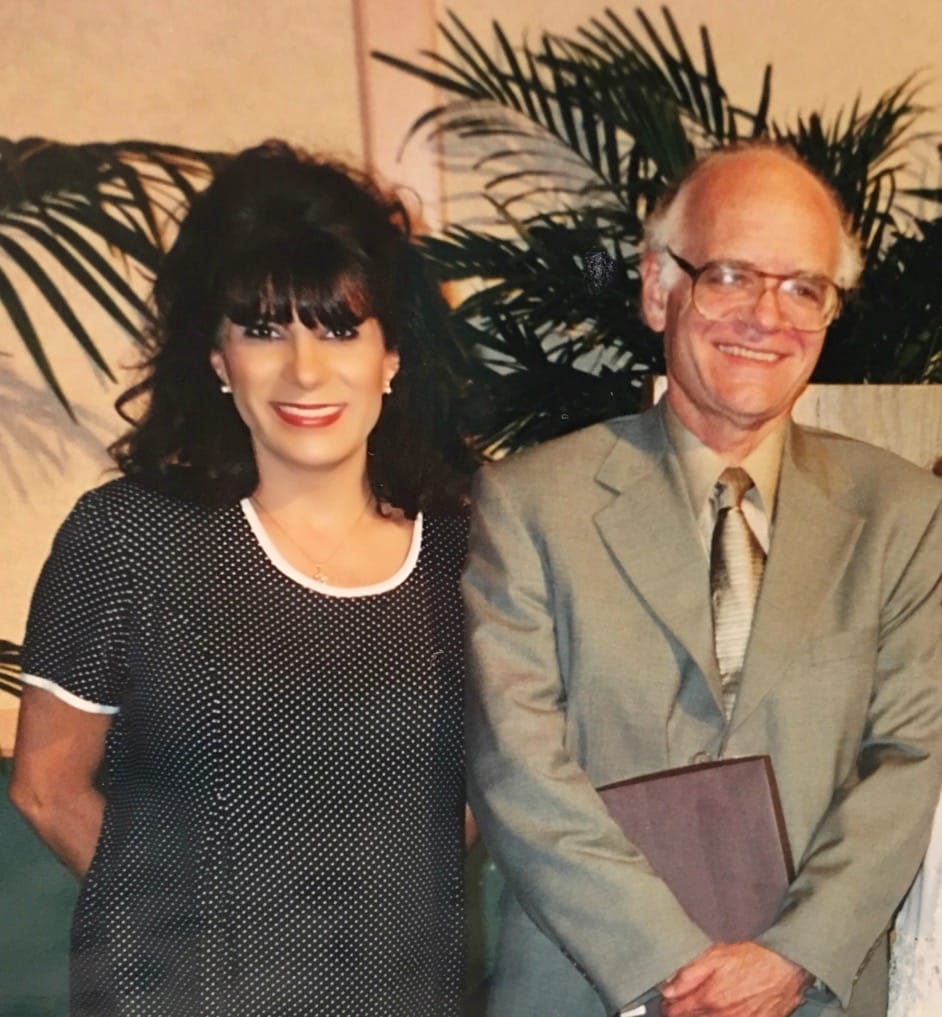 Dr. Hodel, a practicing Gynecologic Oncologist, gave me the most precious gift I could ever have imagined. He taught me how to operate. He taught me the sacredness of surgery, but did so with a dry sense of humor and an incredible badge of courage. Even in the most difficult of surgical cases, he never lost his "cool" and guided my every move with exact precision. He instilled in me the undeniable fact that God is in control and we are simply doing His work here on Earth. During surgery, he would quiz us residents and medical students not only about names of arteries and the tiniest of nerves, but also about stories and figures in the Bible. He was our Residency Program Director, and he "had our back" at all times. We were all his "kids" and were proud to have been trained by the best of the best. His generosity is a tribute to his giving spirit, and I likely will never meet someone with a bigger heart than his.
When I reflect on my career thus far, I ask myself what impact am I having on the next generation of physicians? With this soul-searching, I challenge you to do the same introspective examination. Who made a difference in your life? Who molded you into the person that you are today? I urge you to do two things in the next year – first, seek out your mentor(s) and let them know the profound difference that they made in your life. Communicate with them how grateful you are for their contribution to your success. Secondly, give back. Mentorship is like fine wine. The success of wine is deeply rooted in the soil of its vines. We often forget about the soil or take it for granted. Soil that is not properly tended to produces poor quality grapes. The best vineyards have had their soil tediously tended to for generations.
Martin Luther King, Jr. once said, "Life's most urgent question is what are you doing for others?" Mentorship is within reach of all of us. Remember who believed in you and tap into that energy to propel others forward.   There is no limit on your potential as a mentor. Tend to the soil. The harvest will be your reward.
To Your Health,
Dr. Couri