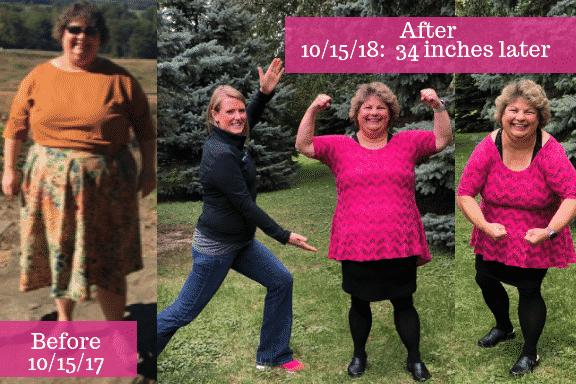 Women are complex creatures, as many of our husbands already know. We are often headstrong, goal-oriented and stubborn. We are also mothers, professionals, calendar-organizers, and chauffeurs. Life throws many things at each of us, but for many women, physical signs and symptoms are pushed aside due to lack of time and importance. At the Couri Center, we pride ourselves listening to our patients. We believe that each patient is different from the next, and each should be treated as such.
Dr. Couri has created a group of outstanding professionals who truly understand women and women's healthcare. Her 'toolbox' is full of options that have proven time and time again to be life-changing. TLC™: Total Lifestyle by Couri is a resource for women who feel unbalanced, unhealthy and are looking to improve their overall health and well-being. TLC™ aims to piece together all of the issues that are often forgotten in women's healthcare: hormones, food sensitivities, extensive labs, dietary changes, exercise, and proper supplementation. This customized program has helped countless women regain their health, outlook, energy, and body.   Below is Susan's 2018 journey through the TLC™ program: 
Explain what your life was like before the TLC™ program. 
Life before the TLC™ program wasn't much of a life.  One day when my husband and I were talking, he remarked that he felt as though no one could ever understand how bad I honestly felt.  He thought I was literally dying until I met with Leslie and started the TLC program.
 I was nauseous every moment of every day.  I suffered from migraines, IBS, fibromyalgia, chronic fatigue, inflammation and swelling, depression, anxiety, and insomnia.  I underwent many rounds of testing to check for intestinal issues, trouble swallowing and persistent coughing.  I was diagnosed with diabetes in 2009.  My exhaustion was over the top.  Housework was nearly impossible.  I would do ten minutes of work then rest about an hour before I could do 10 more minutes of work.  If I had to make a trip into Peoria from my hometown of Henry, it ended up a miserable day because I would do as many errands as possible to save on gas and drive time.  I carried extra clothes and knew where every bathroom was just in case I had stomach problems. My anxiety level was extreme.  Because I no longer had any strength, I could barely get groceries in the house.  I had to purchase lighter pots and pans and an electric can opener because I had no strength.  Sleep was non-existent.  When I did rest, it was poor, so I never felt rested.  I barely had any motivation or drive to do anything.  I no longer wanted to live a long life. Life was not enjoyable.
 I almost didn't do the TLC™ program knowing I would have to make the trip to Peoria twice a week.  It took time to see improvement once I started, but as time went on I felt better, I was able to sleep and each week continued to improve!
 What methods did you try to fix your symptoms before TLC™?
 I have been to two sleep centers, met with several doctors and specialists, tried medications, worked on my diet and incorporated exercise.  I've done Weight Watchers, Curves, Nutri System, Seattle Sutton, and contemplated Jenny Craig.  I have met with dietitians, endocrinologists, gynecologists, gastroenterologists as well as having many tests and procedures. Nothing helped.  I gave up.
 What was appealing about the TLC™ program?
 I loved the idea that I was going to a comfortable environment full of friendly faces that felt less like a massive medical complex.  The purpose of finding something that would help me feel better and hopefully look better was extremely exciting. I felt as though the Couri Center really cares about all of their patients and genuinely wants to help everyone live a happier life.
 How did you feel after reviewing your pre- TLC™ labs? Did you learn anything new?
 I was absolutely SHOCKED! I learned that my so-called healthy, carb-conscious diet was causing inflammation, giving me GI problems, migraines, exacerbating my fibromyalgia, and affecting my sleep.  I couldn't believe it when after a few weeks Leslie suggested that decreasing my chronic inflammation could positively impact my diabetes. I never imagined the potential of stopping my diabetes medications. I also loved being able to see different deficiencies in my labs. My supplement recommendations were tailored just to me, and I was given a full explanation of why each supplement was recommended.  I was left wondering why all those doctors and specialists hadn't figured any of this out. 
 I did have moments of doubt.  It was at that moment when Leslie said: "you are not crazy and you are not fat" that I was able to switch my attitude to "let's get this started!" I learned that everything I knew about nutrition was only basic recommendations for "most" people, and I did NOT fit into that mold.  I knew THAT day my life was going to change for the better.  I just had no idea how much better it was really going to get.
Did you struggle with the dietary changes recommended for you?  Do you feel satisfied with what you are eating?
 My struggle with dietary changes only came when shopping.  It did take me a little longer because I was reading each and every label to understand the ingredients.  I also found that I spent more time in the produce section than I ever had.  When it came to actually eating within my dietary changes, I had no struggles, especially when I started feeling better. I could not wait for the constant nausea to go away.  It took about 2 months before I noticed a difference in how I felt, but I immediately saw how I was not starving all the time.  I would eat a meal and be satiated until my next meal. I couldn't believe how easy it was to stick to my food plan. 
 Tell us about the changes and challenges you experienced throughout the program.
 First, and foremost, I had been going to the gym only when my gym buddy was going.  I could not bring myself to go on my own.  I was ashamed of my body and was sure people would be judging me on my looks, how slow I walked and lack of athletic clothing. I felt horrible each time I got on the treadmill, and my workout buddy would walk faster than me. Even at a low speed, I could not talk while walking on the treadmill.  I felt trapped in the clothes I was wearing.  I always felt the need to hide in large clothing.  I did not want others to see what I saw in the mirror. 
 Finding motivation to get up and move was difficult in the beginning.  I was wearing my Fitbit that came complimentary with TLC™ and felt tethered to it.  The stress of wanting so badly to feel better finally, look better and improve my strength was hard at the start.
 What did your end of TLC™ labs reveal?
 My labs revealed that everything was improving!  It also saw two of my A1C (blood sugar) results were the lowest they have been in years!  My primary care doctor told me to stop taking my diabetes medications.  This left me feeling euphoric!
 How do you measure your success?  How have YOU changed since beginning the program?
 My outlook has changed immensely! I know I am successful because I have no problem sticking to MY way of eating.  I still enjoy lots of different foods, and I work out (by myself) 4-5 days a week.  I have been signing up and walking 5k's and I workout with a local exercise group.  Not only is my success 'measured' in the 34 inches I've lost off my body, but by the changes in clothing sizes and the new found confidence I have. I no longer hide behind my clothes.  I am out there for the world to see.
 Was the program hard?
 The hardest part of the program was getting myself to sign up and show up to the consultation with Leslie. 
 Would you recommend this program to a girlfriend?
 I have been recommending this program to everyone that compliments me or asks me what I have done to lose so much weight!  I cannot say enough wonderful things about the Couri Center and the TLC™ program. I'm so very thankful I took that first step into a new life!
 How are TLC™ and the Couri Center different than other programs or offices?
It's such a welcoming atmosphere. I love all the smiling faces greeting me.  As I continued my visits with Leslie, I found other employees checking up on me and giving me encouragement and compliments.  I never felt belittled, like a failure, or like they were too busy for me.  Not only does everyone care about helping me through the program, but they genuinely wanted to know how I was doing and feeling.  I love that Dr. Couri is top-notch at following my progress.  I always feel like I matter.
If you would like more information about TLC™: Total Lifestyle by Couri programs, please schedule a complimentary consultation.
Leslie Rusch-Bayer