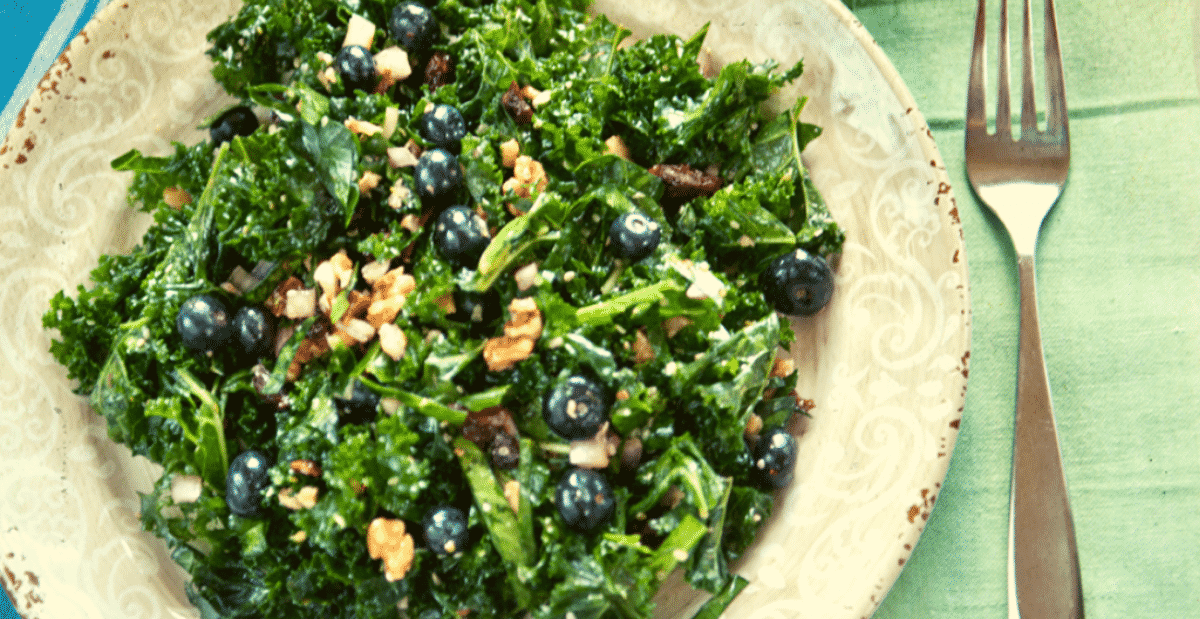 Creamy Kale and Broccoli Salad
By Dr. Michele Couri
Serves: 4
Dressing:
2 tablespoons apple cider vinegar
2 tablespoons honey mustard
Salt and pepper to taste
6 tablespoons extra-virgin olive oil
4 tablespoons Nonfat or 2% Greek yogurt
1-2 teaspoons pure maple syrup
Salad:
1 organic Gala or Pink Lady apple — washed, cored and thinly sliced (May place in 8 oz of water with 2 tablespoons of lemon juice so they won't turn brown while assembling the rest of the salad) — may substitute an Asian pear if desired.
2 scallions — chopped
1 bunch of organic lacinato kale — washed, stems removed and kale torn into bite-size pieces
2 cups of organic broccoli — washed and cut into small florets
1 cup organic blueberries — washed and allowed to dry
¼ cup chopped walnuts
Make the dressing:  In a large bowl, whisk together the apple cider vinegar, honey mustard and salt and pepper.  Then, whisk in the olive oil, Greek yogurt, and maple syrup.
Assemble the salad: Place all the salad ingredients into a large bowl and toss with the dressing to mix well. Cover and keep refrigerated until ready to serve.