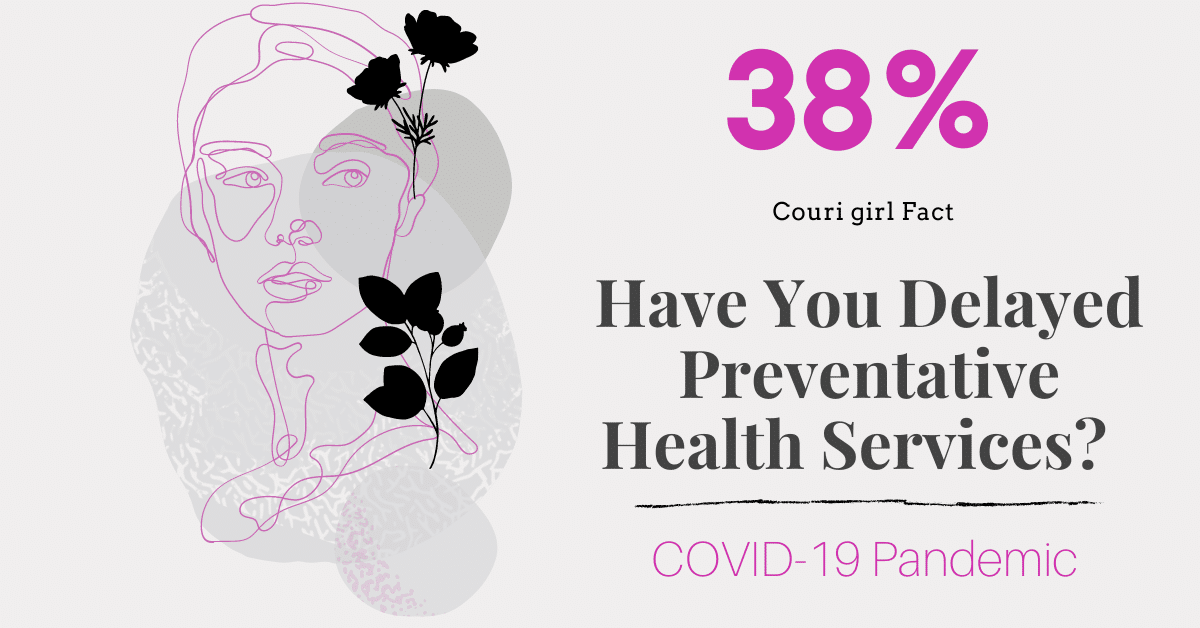 Have You Delayed Healthcare due to the Pandemic?
Data from a recent Kaiser Family Foundation study showed that 38% of women skipped preventive health services such as a yearly well-woman exam or routine tests due to the COVID-19 pandemic. 23% of women skipped a recommended medical test or treatment. For men, those figures are 26% and 15% respectively. Therefore, it is evident that a higher share of women than men have skipped recommended preventive services in response to the pandemic. This delay in care could manifest as higher numbers of women facing more serious health issues due to delayed diagnoses or suboptimal management of chronic diseases.  
Racial and ethnic disparities in healthcare have become even more obvious during the pandemic. Hispanic women, who have the highest uninsured rates, were significantly affected by the difficulty in access to care related to the pandemic. 40% of Hispanic women said they skipped their preventive health services and 13% did not fill or skipped doses of prescription medications because of the pandemic. Improving access and education regarding the COVID-19 vaccination will hopefully play a significant role in restoring some degree of "normalcy" for our healthcare decision-making.
If you are due for your well-woman exam or have put off a medical test out of fear of the pandemic, rest assured that we at the Couri Center take your health and safety very seriously. All of our providers are accepting new patients, and same-day appointments when appropriate are available as well: schedule online or call 692-6838.
Source: Women's Experiences with Health Care During the COVID-19 Pandemic: Findings from the KFF Women's Health Survey; Kaiser Family Foundation 3/22/2021