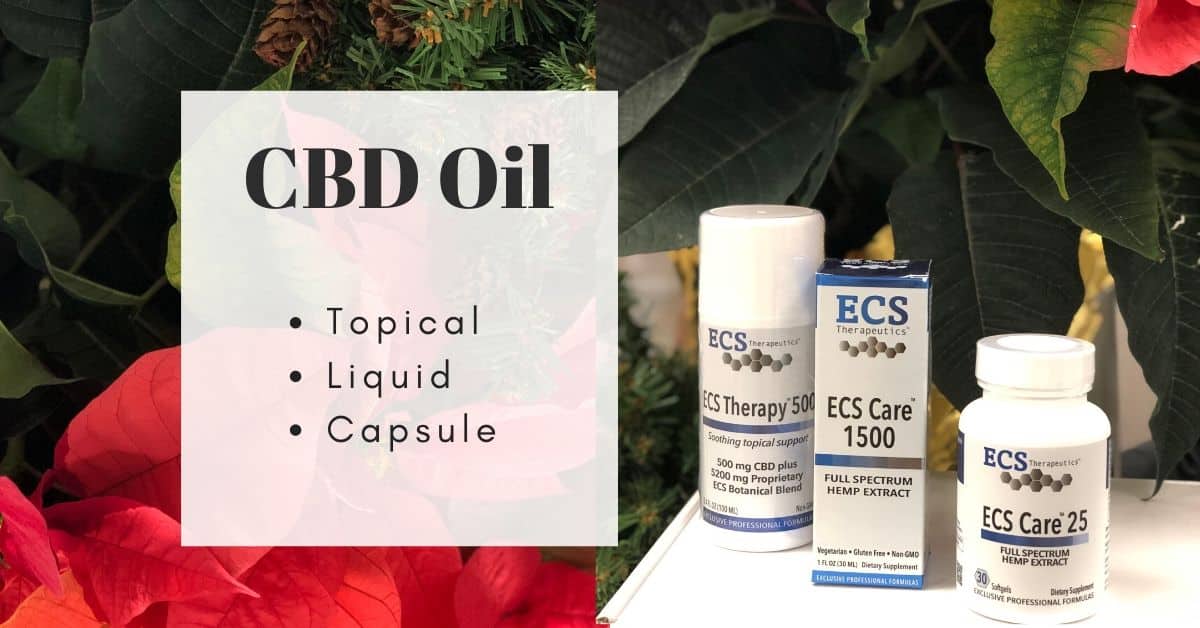 It seems to be the norm to see CBD shops on nearly every street corner. With the market boom of CBD, it can be overwhelming to know if what you're purchasing is a quality product.  At the Couri Center, we proudly carry a line of CBD products from ECS Therapeutics. ECS Therapeutics provides the first healthcare professional line of products that support the body's endocannabinoid system.
ECS Therapeutics product line at the Couri Center guarantees:
Products created from organically grown hemp extracts.
Quality assurance and meticulous testing. The professional line of hemp-derived products is manufactured in adherence to all current good manufacturing practices (GMP). They follow stringent manufacturing quality control and testing procedures.
Then, taking quality assurance a step further, every batch of ECS products are independently analyzed by a leading 3rd party, ISO-accredited testing laboratory specializing in the industrial hemp and cannabis industries.
To ensure purity, their testing confirms that the products contain < 0.3% THC. This is imperative to know if you may have drug testing by your employer. Full-spectrum CBD products can produce a positive drug test at very low levels.
I encourage you to meet with your provider if you would like to learn more about the benefits of CBD and what product may be right for you!
Hope Placher, PA-C, MMS