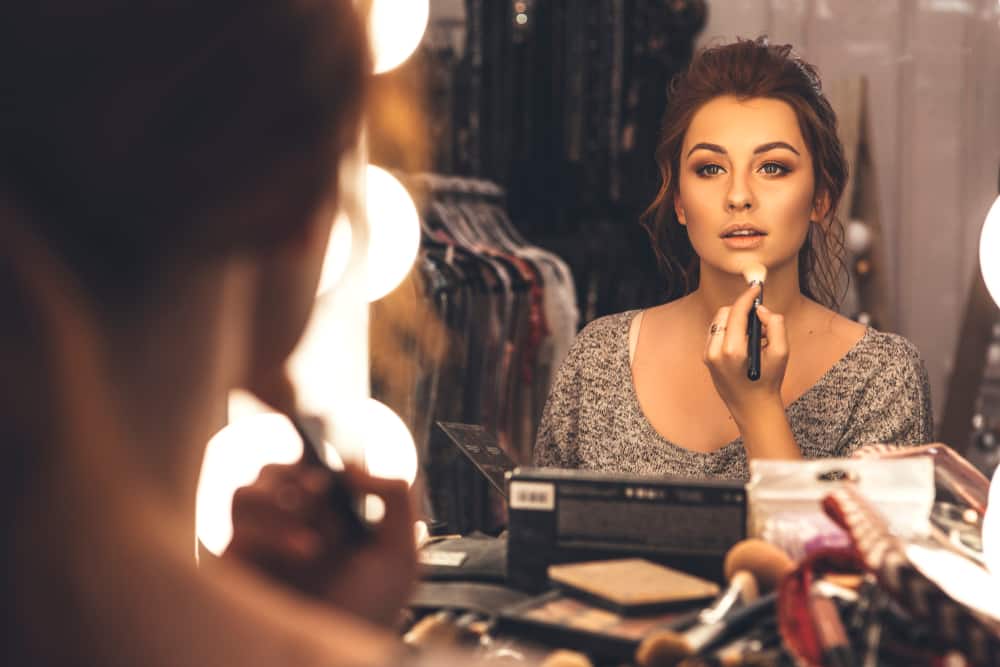 Ladies this will be the easiest break up of your life. Don't believe me? Let me tell you why.  We go our lives thinking we have to cover up the things that make us, us.  Maybe you have fine lines, freckles, sun spots, or scars. We all have something that bothers us.  All of those things tell a story, your story and you have them for a reason. As I've gotten older and busier, I've learned to embrace my face and take better care of my skin. Wouldn't you prefer to make your skin healthier and wear less makeup than try and cover up the real you?  Let's dive into the makeup drawer and learn what to keep and what to toss.
All cosmetic products have a shelf life.  Here are some great guidelines:
Mascara/Liquid Liners: (Toss after 3 months) Mascara is the product that has the highest chance of spreading bacteria from eye to eye. If your mascara begins to dry out before the 90 days, do not add eye drops or water, toss it in the garbage.
Eye pencils: (Toss after 2 years) Sharpen your pencils or spray twist pencils with alcohol to keep clean.
Eye shadow: (Toss after 1-2 years) Keep lids closed tight and free of moisture.
Lipstick: (Toss after 2 years) Keeping the caps tight and spraying with alcohol will extend your lipstick life.
Lip Gloss: (Toss after 6 months) Always close tightly to keep airflow at a minimum.
Blushes/Powders: (Toss after 2 years) Keep lids closed tight and free of moisture.
Foundations/Concealers: (Toss after 12-18 months) Keep the lid tight. As with mascara, if your foundation begins to dry out do not add water.  Replace it with a new product.
Tips:
Always keep cosmetics and skincare in a cool, dry place, away from direct sunlight.
Always throw away cosmetics and skincare that have caused an infection or that you have used while you are ill.
Think of cosmetics and skincare as food.If it stinks or has a weird film- toss it out.
Write the date of purchase on your cosmetics and skincare.
Now that we have proper info on what to keep and for how long, let's go back to the less is more thought.  Wearing too much makeup can actually make you look older than you are.  Some may be in the habit of hiding spots and blemishes, but what happens to the other areas of the face if you're putting that much makeup all over.  That makeup will begin to crease in fine lines, laugh lines and around the nose. I don't know about you, but I love to see peoples laugh lines.  The less makeup you wear, the better the skin will look.  Your natural glow will be able to shine through.
An easy skin care regimen that will aid in a less is more makeup routine:
Eye Cream:
Anyone over 20 should be using an eye cream. Prevent, Prevent, Prevent!  My favorite is NIA24 Eye Repair Complex.
Serum:
Depending on your skin type and goals will determine what serums you use. Serums are your treatment product, packed full of benefits.  Here are some favorites:
If your looking for more of an antioxidant treatment SkinCeuticals has three great serums to offer.
CE Ferulic and Phloretin CF are packed full of vitamin C, which brightens skin and protects it from free radical and environmental damage. The CE is beneficial for all skin types, and the CF is often more suitable for oily skin.
The Resveratrol BE is your night time antioxidant treatment. I love the feel and look of my skin after using this product.Resveratrol, vitamin E and baicalin help with radiance and firmness to the skin.
Moisturizer:
All skin types can benefit from a moisturizer. Even oily skin needs moisture.  There's a difference between hydration and oil (sebum). NIA24 offers two incredible moisturizers:
SPF:
All day, every day, forever and always…the sun is the number one ager of skin, so please use your SPF regularly! I love mineral-based sunscreens, like our NIA24 Sun Damage Prevention SPF30, but everyone's needs and preference is different.  If you would like to find out what's best for your skin and lifestyle, schedule a complimentary consultation with me, I'm happy to help you with all your skincare concerns!
To healthy skin,
Leslie A. Gilstrap, Licensed Esthetician