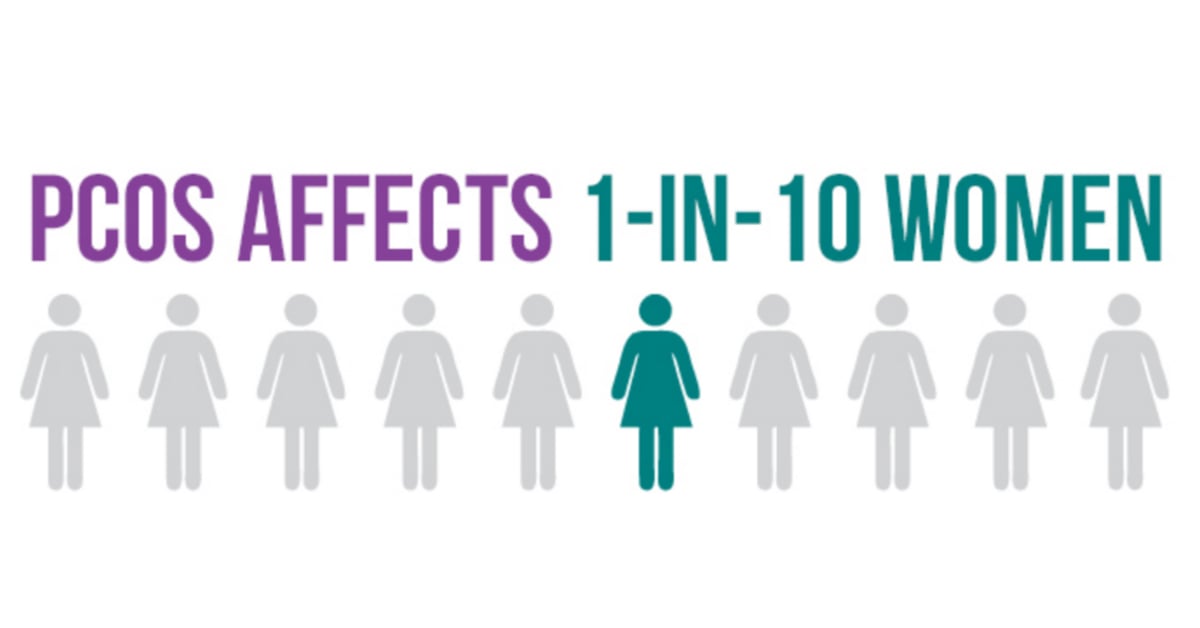 Did you know that it is estimated that 10% of women may be affected with polycystic ovarian syndrome (PCOS), but are undiagnosed? PCOS is a hormonal disorder common among women who have infrequent, absent, or prolonged menstrual periods; excess facial or body hair; and excessive weight gain.
The exact cause of PCOS is unknown. Early diagnosis and treatment, along with weight loss, may reduce the risk of long term complications related to PCOS, such a type 2 diabetes, heart disease, and infertility.
In addition to those mentioned above, other complications to PCOS include miscarriage or premature birth; liver inflammation caused by fat accumulation; metabolic syndrome; sleep apnea; abnormal uterine bleeding; endometrial cancer; and obesity.
To diagnose PCOS, your health care provider will analyze your blood to measure hormone levels, glucose, cholesterol and triglycerides, and insulin levels. A pelvic sonogram will also allow for evaluation of the uterine lining and ovaries.
Once diagnosed, treatment for PCOS includes lifestyle changes with a healthy diet and exercise since even a modest reduction of body weight can improve the condition. A dietary consultation with a registered dietitian can help your nutritional status and provide helpful strategies, as well as, suggest food sensitivity testing, which can help you achieve lifestyle goals.
Other treatment options include low dose birth control pills or cycling on a natural progesterone to achieve a hormone balance and regulate menses. If glucose or insulin levels indicate cell resistance to insulin, an oral medication such as metformin can help to avoid type 2 diabetes and help with weight loss.
Other medications such as spironolactone and Vaniqa can help with the effects of excessive androgen on facial hair growth. Laser hair removal and other procedures to remove unwanted facial and body hair are also options.
You can help to decrease the effects of PCOS by maintaining a healthy weight, limiting simple carbohydrates, which can increase your insulin levels, and being active.
So, if you or a loved one feel you may have symptoms of PCOS, please contact your health care provider or come and see us at the Couri Center so we can identify and develop an individualized plan of care for to live your best life.
Dana Goff