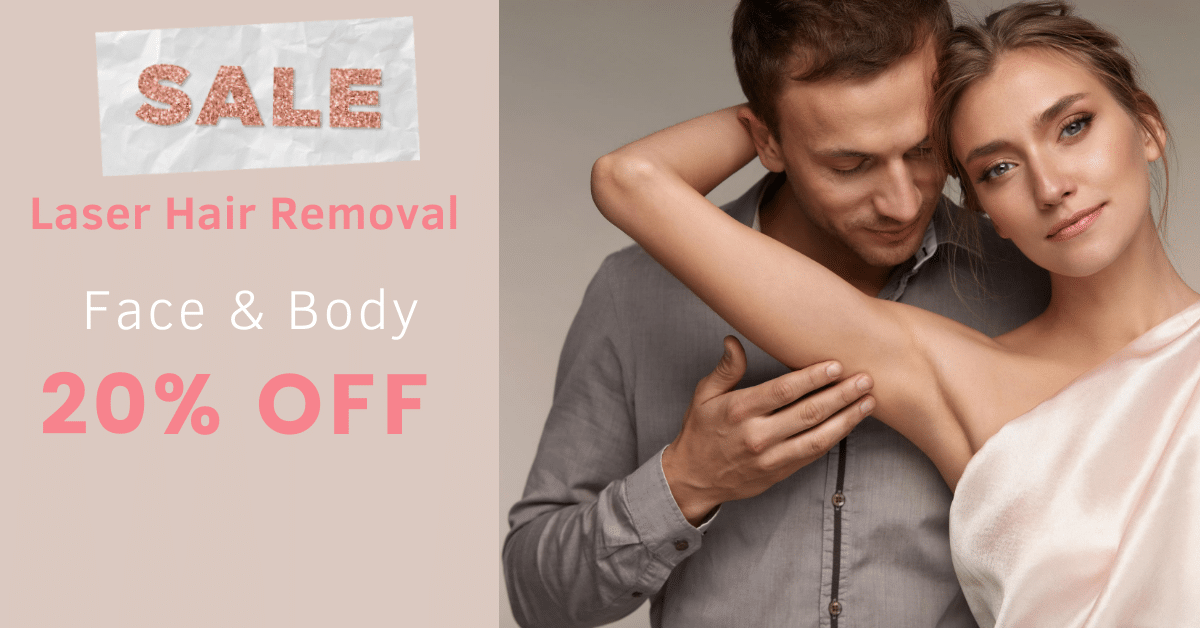 20% off Laser Hair Removal Packages for Face and Body.  Sale ends 9/3o/2020.
No Razor bumps.  No ingrown hairs. No hassle.  Ditch the razor and enjoy smooth, silky skin year round!  Our state of the art laser technology gives you safe, effective, permanent hair reduction anywhere on your body including the face, legs, underarms and bikini areas.
How does laser hair removal work?
During laser hair removal, energy is used to target and destroy hair follicles responsible for hair growth. The follicle absorbs the energy and is damaged, slowing down the growth process.
Benefits of our state of the art laser hair removal:
Permanent hair reduction
Convenience (no more shaving/waxing/tweezing!)
Fast
Easy
No more unsightly ingrown hairs or bumps
Safe
Amazing, smooth results
For pricing and details, schedule your complimentary consultation.